THE GRIZZLIES' — AND MEMPHIS' — GRIT AND GRIND
Basketball binds Memphians together, and connects them to the rest of the world.
Kelley D. Evans, The Undefeated | 12/30/2016, 12:06 a.m.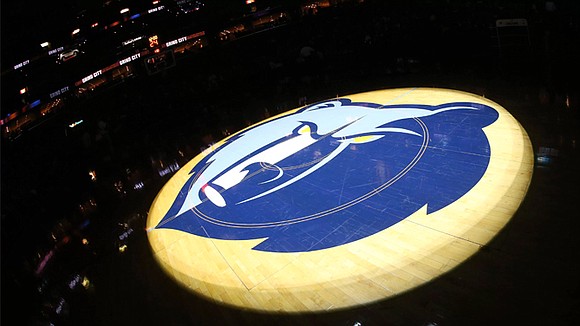 "Memphis," says point guard Mike Conley, "is a small town."
Born in Fayetteville, Arkansas, and raised in Indianapolis, the Grizzlies franchise player and floor general says Memphis suits him. "You can float under the radar when things aren't going well — and when things are going good, you still float under the radar." The fourth pick in the 2007 NBA draft, Conley has spent his entire NBA career with the team. "It's more intimate … more, me," Conley says. "I'm low-key, low maintenance. You don't have as many people you reach … as opposed to when you go to New York or something, [where] anything you do is blown up, whether it's good or bad. So it's cool," he says of his adopted hometown. "It fits me."
Conley likes the relative quiet, but ask any Memphian what they love about their hometown and you'll also hear a lot about hot spots like Gus' Fried Chicken. You'll hear about the chargrilled oysters at Pearl's Oyster House, Huey's for burgers, the scallops and grits at Itta Bena, and the blackened fish with cabbage at Soul Fish Cafe. Black-owned restaurants thrive during lunch rushes as folks pile into Southern Hands, Stein's Restaurant and The Crockpot for chop steak, boiled okra, chitlins, neck bones—traditional home cooking. The turnip greens at Blues City Cafe are a favorite with athletes, and with visitors to the Bluff City.
Beale Street isn't the first choice on a night of hanging out for most locals — though the soul music series SugaShackMemphis at the New Daisy Theater, and the nostalgic Paula Raiford's Disco in downtown Memphis are fun — but its musical history seeps into the souls of those who visit and those who were born here.
"Beale Street" is really three blocks of shops, clubs, restaurants, galleries and theaters. Neon signs entice passersby. The street birthed blues legends such as Ruby Wilson and B.B. King. Louis Armstrong, Muddy Waters, Memphis Minnie and Albert King have performed there. The district is a national landmark — a melting pot of blues, jazz, rock, R&B and gospel. From the skilled and soulful strumming of the guitar, to the cupping of the harmonica by the man on the corner, to the street artist ready to sketch a tourist's profile.
On the surface, Memphis' small downtown is not always appealing to the eye, but it's a diamond in the rough. And every May, the Beale Street Music Festival brings thousands to the banks of the Mississippi River to see acts such as Katy Perry, Snoop Dogg, John Legend, Wiz Khalifa, Hall & Oates, the Dave Matthews Band and more.
All through downtown, you can catch the aroma of hickory smoke and sweet spices that leave a dent in your soul. And just to the east, there's more live music at club LOVE Memphis, where a church choir's lead singer is likely belting out an Aretha Franklin tune like she was summoned by the Queen of Soul herself. Privé Memphis, a restaurant and lounge opened by Memphis hip-hop hero Yo Gotti, takes up a corner of a well-known East Memphis community.