New Direction Christian Church reaches out with on-demand streaming app
New Direction Digital Network launches in early 2017.
Amelia Ables, Special to TSDMemphis.com | 12/29/2016, 7:57 a.m.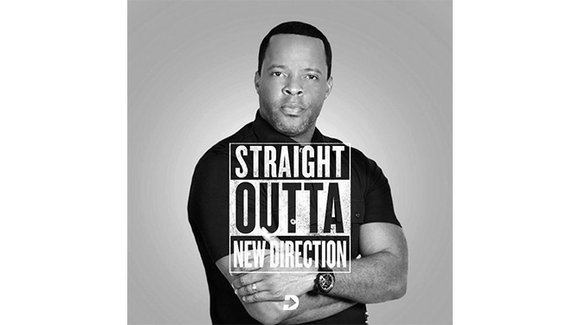 Sometimes physically attending church for Sunday morning service can be difficult. Just ask the single mom who works two jobs, or the college student who lives on campus without a car.
New Direction Christian Church has taken note of that, and will launch the New Direction Digital Network at the top of 2017. The network will connect to the church's website and app to provide anyone with on-demand access to sermons, Bible studies and other church services and events from anywhere.
Nationally, churches are beginning to post Sunday's messages online to attract members, and it's working. A Barna Group study showed that 38 percent of people listened to religious podcasts and streamed sermons in 2015.
New Direction Christian Church continues to provide the community with cutting edge opportunities to worship. Founded in 2001 by senior pastor, Dr. Stacy Spencer, the church was one of the first in Greater Memphis to use an unconventional worship style to attract members and mobilize their surrounding community. Today, there are two locations in Hickory Hill and Collierville. With a growing online audience, they are continuing to look for new ways to increase the community's spirituality and faith through technology.
"We've always worked to serve God first, and then our community," Spencer says, "and we've been successful in doing that by adapting to changing times while staying true to our Christian beliefs. We're excited to use New Direction Digital Network as a tool to continue to connect with saved, unchurched and those in need."
Shamichael Hallman, pastor at the Collierville location and tech expert, estimates the church's online sermons have nearly 1,000 views each week. A large percentage of these viewers are within 10-15 miles of the church, while some are from other cities where Pastor Spencer has preached at revivals. Others are former members who have moved away, but want to stay connected to their church family or viewers who serve in the military abroad. The online channel will provide them with ongoing opportunities to stay connected and engaged despite the inability to attend services.
"We recognize that we have a pretty large segment of individuals watching our online sermons for a number of reasons," Hallman says.
"Some may say 'let me check this church out and see if I want to go' while others may have small children with hectic schedules, preventing them from attending church."
Overall, New Direction hopes the network will give anyone a chance to hear and see preaching and teaching when and wherever they need it.
"Our on-demand service will provide another touch point for them and deliver the same content and life-changing messages we are known for. But now it will work for everyone's schedule," says Hallman.
(For more information on New Direction Christian Church, visit www.n2newdirection.org.)