Memphis Branch NAACP salutes Madeleine C. Taylor
Longtime leader retires after six years as executive director and 25 years of service.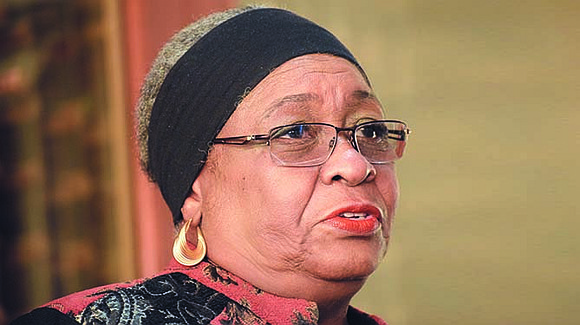 Some of the people in the room started out with her, others joined in along the way and all were in the same place with a special purpose last Friday morning.
The setting was a meeting room at the Bleu Restaurant in the Westin Downtown. And during a light-hearted affair among friends, Madeleine C. Taylor was recognized for her long service with the Memphis Branch NAACP.
Back in July, Taylor retired from the executive director position that she held for six years. And in keeping with her commitment to the branch, she agreed to stay on as a consultant through the year's end.
Wind the clock back to 1991, and Taylor, who now is 69, was sinking roots into the local NAACP in a "temporary" position along side Maxine Smith, who became a Memphis icon as executive secretary.
Jesse H. Turner Jr., president of Tri-State Bank, served as treasurer of the Memphis Branch NAACP during most of the time Taylor served as executive director. Taylor made his job easy, said Turner.
"I didn't have to do anything but the count the money," he quipped.
And while many on the outside looking in might think Taylor is quiet, Turner said, "She is quiet when she needs to be. When she needs not be, she is not …and she has a bit of wry humor."
After taking in the accolades, Taylor reflected, calling by name many of those who had stepped up at various times to perform varying tasks that kept the local branch rolling forward under her watch.
"Thank you all," she said.
The local branch recently elected new officers, with Deidre Malone now the president. Malone has said the group's executive committee is undertaking a structural review – including looking at how branches in other cities go about carrying out business – and will not make a recommendation regarding the executive director position before then.