What's in a name?: Walt Hazzard's struggle with Islam & identity in the NBA
How becoming a Muslim shook up the league and changed one player's life forever.
Marc J. Spears, The Undefeated | 12/17/2016, 6 a.m.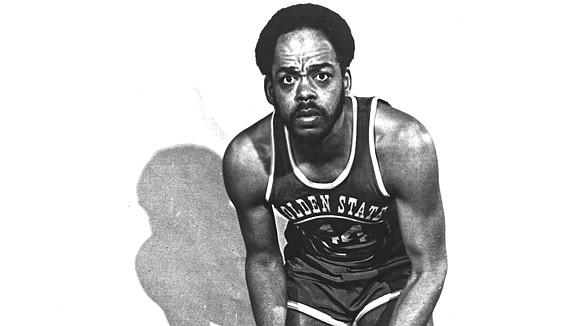 Editor's Note: The following first appeared on ESPN's The Undefeated.
Rasheed Hazzard gave up $800 and two game tickets in exchange for the prized NBA jersey last year. It wasn't for an old Michael Jordan, LeBron James, Magic Johnson or Stephen Curry jersey. It was his late father's game-worn jersey with the name "Abdul-Rahman" on the back, which was priceless to his Islamic faith family.
"Anything I can get that my father actually wore is special to me," Hazzard told The Undefeated. "I bought the actual game-worn jersey with 'Abdul-Rahman' on it."
The then-New York Knicks assistant coach's father is more well-known as Walt Hazzard, the former UCLA star guard and head coach. The 1968 NBA All-Star changed his name to Mahdi Abdul-Rahman after he converted to Islam in the early 1970s. The vintage Golden State Warriors jersey from the 1972-73 season had the No. 44 and Abdul-Rahman on the back.
Once Rasheed Hazzard finally got the jersey in the mail, he was moved to tears.
"That jersey is my prized possession at this point. I love anything that can connect me to him and make me feel like he's there," Rasheed Hazzard said. "It was just something not only for me, I felt like I had to have it for my family, especially for my nephews, my nieces who didn't meet him or didn't get to know him like that … That jersey has to be in our family."
Walter Raphael Hazzard was born on April 15, 1942, in Wilmington, Delaware. He starred on UCLA's first national championship team in 1964 under legendary coach John Wooden. The two-time All-America selection was also the 1964 NCAA Most Outstanding Player of the Final Four. The 6-foot-2 guard won a gold medal with USA Basketball during the 1964 Olympics and played 10 seasons in the NBA with the Warriors, Los Angeles Lakers, Buffalo Braves, Seattle SuperSonics and Atlanta Hawks.
Walt Hazzard ranked among the NBA's top 10 leaders in assists during six seasons. The ball-handling specialist also averaged a career-high 23.9 points per game for the Sonics during the 1967-68 season.
"He played hard and hustled," Hall of Famer Spencer Haywood told The Undefeated. "Defensively, he was always stuck on your jersey. Guys were fighting and kicking at him just to get him off, and he'd stay right in there. He had that one-hand push shot, which was a beautiful thing to watch. He was so well coached coming out of Philadelphia."
"He was a great player. He really was," Jaleesa Hazzard said of her late husband.
But out of all of Walt Hazzard's NBA challenges, the biggest had nothing to do with playing — it had to do with his name.
Walt Hazzard played under his birth name during his first four seasons with the Lakers and Sonics. He last played under Hazzard with the Sonics during the 1967-68 season, in which he made his lone All-Star appearance, scoring nine points in New York City's famed Madison Square Garden.
His wife, formerly named Patricia Shepard, said they first began exploring Islam while spending time in her hometown of Washington, D.C., around 1970. Then-Milwaukee Bucks and ex-UCLA center Lew Alcindor, who changed his named to Kareem Abdul-Jabbar when he converted to Islam in 1971, introduced the couple to the faith.