Spanning the racial divide
At 15, St. Jude Marathon keeps extending hospital's bridge-building history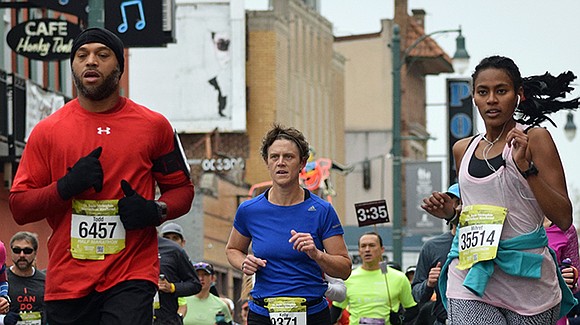 The day before "St. Jude Hospital" formally opened on Feb. 4, 1962, The New Tri-State Defender ran a front-page story and photo heralding the advent of the "new and ultra-modern hospital for children."
The caption underneath the photo was of particular note to the readers of what then was called "The South's Independent Weekly." It read: "The building was designed by the Negro architect Paul Williams of Los Angeles…"
The employment of Williams to design the $3 million, star-shaped building reflected one of several ways that the hospital intersected racial lines. Small clubs in Memphis had made St. Jude one of their annual projects soon after groundbreaking ceremonies had been held on Nov. 2, 1958.
"One of the main reasons that Negro clubs have been so interested in St. Jude," The New Tri-State Defender reported, "is that it will be open to all, without any regard to race, and will be staffed with the same policy in mind."
As St. Jude Children's Research Hospital steams toward its 55th anniversary after having successfully completed its 15th St. Jude Memphis Marathon Weekend fundraiser last Saturday, the hospital that entertainer Danny Thomas founded and named after the patron saint of hopeless causes continues to register with many as a bridge builder.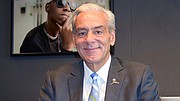 Richard C. Shadyac Jr. is the chief executive officer of ALSAC, the awareness and fundraising organization of St. Jude Children's Research Hospital. He called the ongoing connection between St. Jude and the African-American community "incredibly deep."
"Our mission is founded on the presence of diversity and inclusion," Shadyac said. "From day one, Danny Thomas and our founders wanted to insure that all kids – regardless of their race, their creed, religion or economic circumstance – had access to quality health care. So that every child, regardless of circumstances could have that same chance at surviving pediatric cancer."
St. Jude has stayed true to that for almost 55 years, he said.
"St. Jude was the institution that proved that race was not a factor in the survivability of pediatric cancer if the child is treated at St. Jude. It's a beautiful thing."
When Danny Thomas declared he was going to take care of all kids regardless of their race, "we have to remember that, sadly, Memphis was a segregated city," Shadyac said.
"When we started bringing kids in that were African Americans we (St. Jude) didn't have housing facilities back in those days. We had to use local hotels and the local hotels initially turned away the African-American families simply because of their race.
"After some compromises, they (hotel operators) said they could stay in the hotels but they were not allowed in the dining rooms. Danny Thomas and Dr. (Donald Paul) Pinkel (the first director of St. Jude Children's Research Hospital) said that was completely unacceptable. 'If you are going to take our white families, you are going to take all of our families, including the African-American families.'
"And Danny Thomas and the early founders were instrumental in helping to integrate the hospitality industry here in Memphis."