Rotary Club coming to Frayser
Set to start on January 11.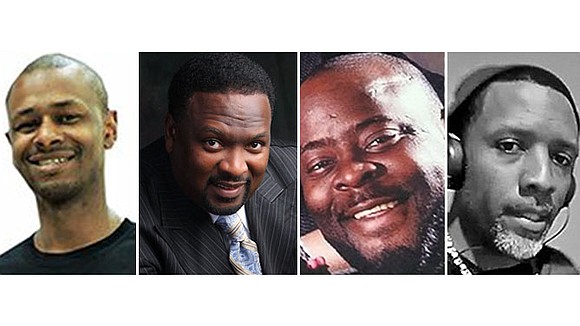 The desire to encourage Frayser business owners to be more active in their communities and with each other has motivated some local clergy members and business owners to form the Frayser Rotary Club.
The club will start on January 11. The annual membership fee is $15, with each accepted member expected to participate in community service projects.
Union Grove Baptist Church Pastor Charlie Caswell, the founder of the club, serves on the board for the Rotary Family Youth Initiative in Memphis.
"I felt that there was a need to try to get more businesses in the Frayser and Raleigh communities working together around civic engagement in the community to get them more involved," Caswell said. "I felt that a Rotary (club) was a good model of an organization that provides services back to the community through collaborations."
Caswell envisions the Frayser Rotary Club getting youth involved in entrepreneurship by forming junior Rotary clubs in high schools. That would involve students in shadowing business people to learn budgeting and other entrepreneurial skills.
Another measure of success, Caswell said, would be a positive impact on reducing the juvenile recidivism rate of Frayser-area youth.
Businessman and Pursuit of God Church Apostle Ricky Floyd is committed to being Frayser Rotary Club member.
"I would like to see meetings where we try to get the businesses to hire people for the summer or mentor the children," Floyd said. "I'd like to see classes taught to business owners about how to increase their customer service and accountability to customers. And I'd like to see businesses hire employees from the local school systems in the area."
Floyd said the club would "create unity, accountability, cohesiveness in the community, and it will help us to understand what other businesses are doing."
Carlos Coleman, another member of the club and the founder/co-director of AVGP (Audio, Video, Graphics and Print) Media, hopes the formation of the Frayser Rotary Club will lead to the formation of better-prepared start-ups.
"One of the roles I'd like to see the club play is mentorship," Coleman said. "I think it's important that young businesses be mentored by larger businesses, so that they (startups) are able to foresee any potential problems coming and so that they're able to survive. … (It's really difficult to be a surviving startup. There are a lot of different potholes that a small business can fall in without the correct guidance."
Coleman also said he thinks that the Frayser community is ripe for more entrepreneurship, which he believes the club could foster.
"Right now, we're living in a community where entrepreneurship is quite vital," Coleman said. "I see a lot of the youth in my area going in that direction. They're interested in entrepreneurship jobs and careers. I want to be a role model for up-and-coming businesses and startups."
Tyrone Spencer, owner of Spencer's Total Fitness, said the Frayser Rotary Club would help connect community members and business owners with community leaders and stakeholders. Like others who have joined up, he wants to provide youth with resources such as mentorship programs, after-school programs and career-related programs
"(I want Frayser Rotary Club) to open up different avenues where youth can go and get some on-the-job training…before they even go off to college, so they have a better understanding if a field may or may not be for them," Spencer said.
Caswell has a goal of 15 to 30 members by the time the club becomes active.
"It's going to allow us to put Frayser on an international stage because of the Rotary having an international impact," Caswell said. "It will allow those around the world to look at what we're doing in the community and see us as a model."
(For more information about joining the Frayser Rotary Club, contact Pastor Charlie Caswell at (901) 236-4604.)