VIDEO: 3-Point Play: Grizzlies 96, Sixers 91 —
Plus, Zach Randolph comments on his 1,000th career game and dealing with his mother's death.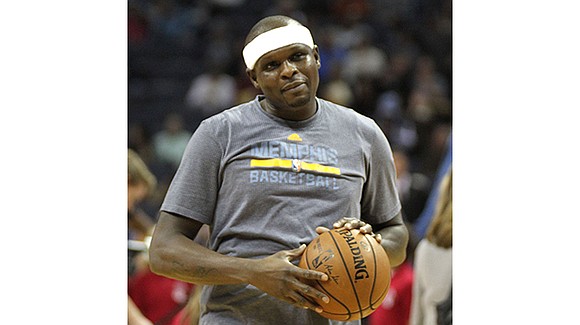 It was an emotional night for the Memphis Grizzlies, and specifically Zach Randolph.
Randolph returned to play his 1,000th career game against the Philadelphia 76ers Tuesday night, a 96-91 victory for the home team. But it was also Randolph's first game back after the sudden and unexpected death of his mother, Mae, on Thanksgiving Day.
Randolph received an extended standing ovation from a loving FedExForum crowd. Then he went out and picked up another double-double: 12 points, 14 rebounds, including key rebounds down the stretch of a tight game.
I did the 3-Point Play live on Facebook after the game . . . here it is in case you missed it.
And here are Zach Randolph's postgame remarks, including thoughts on how fans gave him a standing ovation and more about his mother.