BBB offers tips for holiday shopping
In 2015, 40 percent of all holiday shopping happened online. Experts predict that 2016 will break that record.
TSD Newsroom | 12/1/2016, 12:34 p.m.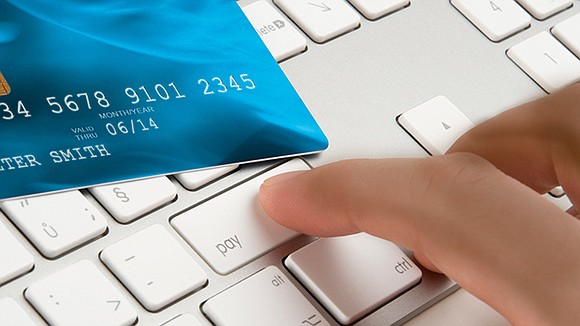 Black Friday officially kicked off the holiday shopping season and there's a shift in the way Americans are researching and buying gifts this holiday season. In 2015, 40 percent of all holiday shopping happened online. Experts predict that 2016 will break that record. While looking for the best deal on holiday purchases, make sure you're dealing with a reputable retailer.

"Whether you're shopping in brick and mortar stores or online, do your research first," said Randy Hutchinson, president of the Better Business Bureau. "Check the seller's reputation and record for customer satisfaction on bbb.org. Read the text of any complaints and online customer reviews to determine how that business treats its customers."
Look at sales flyers and ads and search for the item you want online prior to buying to compare prices. Some online ads tout ridiculously low prices but deliver less than desirable quality. Knowing the retail price for the item you're seeking will help you to know if a price seems reasonable or too good to be true. Be wary of extremely low prices on popular, hard-to-get items. You could be dealing with an imposter website. Don't be afraid to pass up a "deal" that might cost you dearly in the end.
Many stores communicate their best holiday deals to people who have signed up to receive their emails. Remember to never send cash or credit card information directly in response to an email you receive, even if it seems legit. Email isn't a secure way to transmit sensitive information. Don't click on links in emails from senders you don't recognize. You can also hover your mouse over links without clicking to see if the address is really taking you to where it says it is. Also, check the reply email address. It should be on a company domain.
Other BBB tips for safe online shopping include:
Use unsecured Wi-Fi carefully. It's OK to look-up reviews or compare prices using public Wi-Fi, but it's best to avoid logging on to any of your banking sites or other sites with sensitive personal information. Public Wi-Fi is often vulnerable to thieves and fraudsters who are looking to steal your info.
Check out the company's return policy prior to buying and ask for gift receipts that can be tucked into a package to make it easy for the recipient to return or exchange a gift that's not quite right. Be sure to pass along any information about returns, exchanges, repairs, and warranties to the person who will use the item.
Protect your computer or tablet while shopping online. Install the most recent updates for spam filters, anti-virus and anti-spyware software, and your firewall. If you're shopping from a smartphone, make sure you've downloaded the most recent updates to your phone's operating system and any shopping apps you're using. These updates often contain important security patches. Beware of phony shopping apps that pose as well-known retailers.
Protect your personal information by taking the time to read the site's privacy policy and understand how your personal information will be used. If there isn't one, shop elsewhere.
Confirm that you're shopping on a secure website before hitting the submit button. Look for the "s" in the url – https://. It tells you that information you send on the site is encrypted. If you have any doubts about a site, right-click anywhere on the page and select "Properties." This will let you see the real URL (website address) and the dialog box will reveal if the site is not encrypted.
Always check your credit card and bank statements for unauthorized activity as soon as you receive them and more frequently if you bank online. Don't wait until you're ready to pay the bill or balance the account. You can also sign up for email or text alerts from your bank or credit card companies. These can let you know if a purchase over your predetermined threshold is being made.
Look for the BBB seal and other widely-recognized "trustmarks" on the retailer's website and click on the seals to confirm that they're valid.
Use BBB's Holiday Shopping Resource at bbb.org/holidayhelper for more tips and advice and report any scams you've encountered at bbb.org/scamtracker.