Why black people are being left out of the weed boom
New rules and regulations surrounding legal marijuana as well as the high cost of entry are creating several barriers for African Americans who want to get in on America's latest cash crop.
Allison Keyes, The Root | 8/31/2016, 1:15 p.m.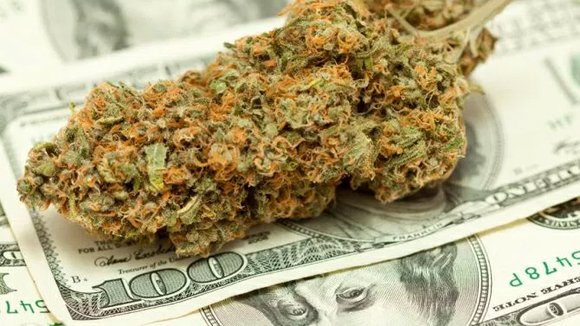 Zulu, a Maryland resident who calls himself the African Herbalist, sells marijuana on the black market. The 32-year-old is using a pseudonym to avoid being picked up for breaking the law in his home state and in the District of Columbia, where he delivers loose weed, edibles, oils and rubs to customers who call him. But Zulu says he'd much rather be in the business legally.
"This is my passion. This is something I could do every day with no worries," says Zulu, who works at a bar in Northwest Washington, D.C. But he tried and failed to get in on the legal ground floor in Maryland when the state was putting together rules for its legal medical-marijuana industry.
"There are so many restrictions and rules, it was virtually too hard for just anyone to get the license," Zulu says. "You need to know someone or know somebody upfront—and that makes it hard for small businesses."
Zulu says he had a business plan for what he hoped would be a small caregiver-collective dispensary, but he did not have the $2,000 initial grower-application fee or $250,000 biennial grower-license fee required under step one of the two-step application process; nor did he have the $1,000 initial dispensary application fee, or the $80,000 biennial dispensary-licensing fee required under Maryland's process. In a good week, Zulu says, he makes about $400 from marijuana, but in a bad week it can be as little as $20 because he gives away some products to those who need them and to the homeless he sees on the district's streets.
In Maryland, No Licenses for Black Businesses
Earlier this month, the Natalie M. LaPrade Maryland Medical Cannabis Commission awarded stage-one license preapprovals to 15 growers and 15 processors. None of the companies on tap for what are likely to be lucrative growing licenses is led by African Americans.
"I think small guys were definitely not welcome to this game," says Zulu, who says his primary reason for selling marijuana is to help senior citizens like his mother and others find relief from the pain of arthritis, eczema and other ailments. His products include everything from topical ointments for joint pain and skin problems, to a painkilling tincture for a friend suffering from cancer. "We know how to help … but … the people who got licenses were ex-cops and ex-political officials."
The Washington Post reports that of the 144 companies that applied for the 15 growing licenses in Maryland, 26 had political ties, at least 30 had law-enforcement ties and 47 had ties to out-of-state corporations.
The diversity, or lack thereof, in the marijuana industry has been a concern for advocates nationwide. The law in Maryland, a state that is nearly one-third black, says regulators should "actively seek to achieve" racial and ethnic diversity in the industry. But a letter from the state's attorney general's office says it would be unconstitutional to consider an applicant's race or ethnicity in the award of a license. Maryland's Legislative Black Caucus chairwoman, Del. Cheryl Glenn (D-Baltimore), says she is considering ways to urge the commission named after her mother to award more licenses to companies owned by people of color.