Where recreational marijuana is legal, should those in prison for weed crimes get a puff, puff, pass?
Pardons for nonviolent marijuana offenders in states where weed is legal are becoming part of the debate as more states consider legalizing cannabis.
Allison Keyes, The Root | 8/24/2016, 12:49 p.m.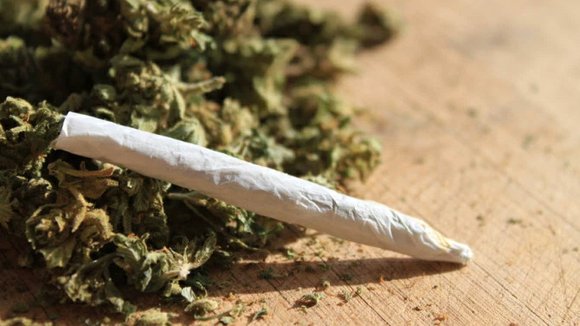 Editor's note: This is the first article in an ongoing series that looks at the growing legal marijuana industry and its effect on the black community.
Twenty years ago, Rico Garcia was 21 when he got caught up in a marijuana sting in Colorado with a friend who wanted to buy some weed. The seller turned out to be a police informant, and Garcia and his friend were arrested.
"The police came and arrested us and said we were selling weed," says Garcia, now a 41-year-old marijuana advocate who runs Cannabis Alliance for Regulation and Education. "My friend said it was his, but … under Colorado law at the time, 8 ounces was possession with intent and I got a felony."
Garcia says he was a first-time offender and a public defender got him to agree to accept a plea deal. He didn't realize the full ramifications of having such a charge on his record.
"They said, 'No jail'—that's how they get brown people—and I said, 'That sounds nice,'" recalls Garcia, who is Puerto Rican. He says he got four years' probation and was released from it in two years, but the felony is still affecting his life.
"You're pretty much disqualified for housing. … Most who could give you a loan for a car or house give you a different rate or simply won't lend to you. You can't own a firearm, even in a pro-gun state; you can't get any government grants or hold certain occupational licenses."
Even though medical and recreational use of marijuana is legal under most circumstances in Colorado, Garcia's felony precludes him from being part of the weed boom the state is enjoying, a problem that plagues many people of color trying to get into the weed business. There's also a debate about the fate of nonviolent offenders currently incarcerated for weed crimes in states where recreational marijuana is now legal. Some marijuana advocates support the idea of state pardons for offenders incarcerated for such crimes as more states consider legalizing recreational marijuana.
Colorado's "Risky" Choice
Much has changed since 2012, when Colorado and Washington became the first states to legalize recreational use of marijuana. Both states began selling and taxing recreational weed in 2014. (Medical marijuana is also legal in both states and 23 others as well as in Washington, D.C.) At the time, Colorado Gov. John Hickenlooper called it a "risky" choice and stood with critics who worried about public-safety issues, including increased drug use among children, and the legislation's direct conflict with federal law, which still considers weed an illegal drug on par with heroin.
But in the two years since Colorado started selling recreational weed, the state has experienced a green rush in marijuana cash. Last year the state raised $135 million in taxes from the sale of recreational and medical marijuana, a 42 percent increase in revenue in 2014.
Since then, two other states—Alaska and Oregon­—as well as D.C. have legalized recreational marijuana. And in November, at least nine states—including California, Arizona, Massachusetts and Nevada—will give voters the choice to make recreational marijuana legal.