Rallings is Strickland's choice for police director
'Join me in congratulating Michael Rallings,' says the mayor.
TSD Newsroom | 8/8/2016, 6:52 a.m.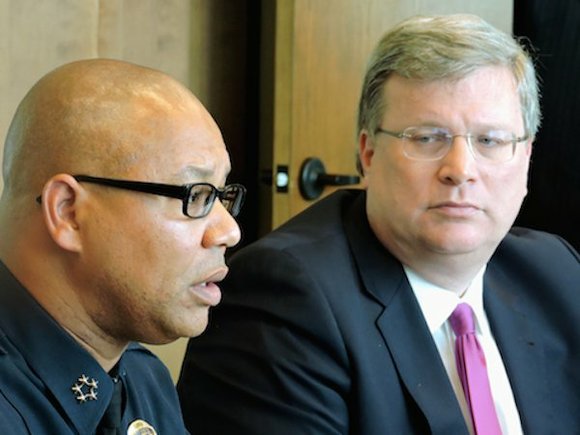 Memphis police director – that will be the official title of now Interim Police Director Michael Rallings pending confirmation by the Memphis City Council.
Mayor Jim Strickland announced his choice to head the department on Sunday. Rallings will appear with Strickland at a press conference this morning. Strickland will present his appointment to the City Council on Tuesday.
"I promised Memphians that I would find the best possible police director in the nation to meet our city's needs," Strickland said in a media release on Sunday. "After a comprehensive process in which I was thoroughly impressed with the quality of our candidates, I'm convinced the best leader for MPD is Michael Rallings."
After initially saying he would not seek the position, Rallings reversed course after Strickland asked him to consider taking the job. An array of people – including activists involved with protests that shut down the Hernando DeSoto Bridge last month – had lobbied for Rallings' appointment. The Memphis City Council later adopted a resolution backing Rallings.
"You already know that Director Rallings is tested and has what it takes for this demanding job. I'm impressed with his commitment and results both in fighting crime and leading a fair, responsible and trustworthy police department," Strickland said.
Rallings emerged as Strickland's appointee after a national search.
"Our six recommended candidates interviewed Wednesday, and to ensure a broad cross-section of input on the hire, I also included panels representing law enforcement, the community, the city administration and civic leaders," said Strickland.
Rallings' stock surged after he engaged activists protesting police misconduct, secured an agreement for a subsequent meeting and walked with them off the I-40 Bridge.