Dr. Karen E. Nelson – a game-changing scientist breaking barriers
Special to The New Tri-State Defender | 4/29/2016, 2:42 p.m.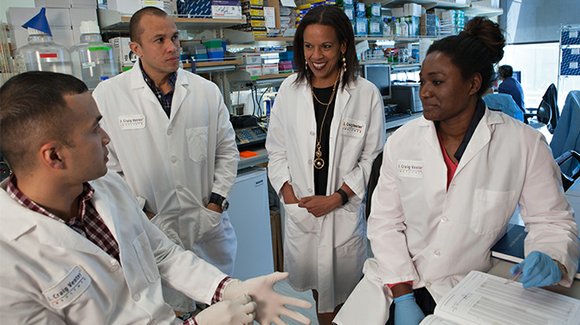 At the busy intersection where science and humanity connect, Karen E. Nelson, Ph.D., is leading discoveries that may affect the lives of people in every corner of the world.
Nelson is president of the renowned J. Craig Venter Institute (JCVI), a world leader in genomic research with more than 250 scientists and staff, more than 250,000 square feet of laboratory space, and locations in Rockville, MD, and La Jolla, CA.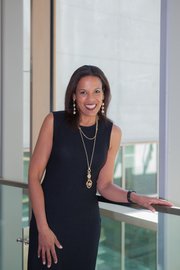 A prominent microbial physiologist who quickly grew into the role of STEM (Science, Technology, Engineering and Math) executive, Dr. Nelson led the team that published the first human microbiome paper. Since then, the world has taken note of the meteoric rise of this native Jamaican in an industry heavily dominated by males.
Dr. Nelson's soaring profile takes on even more prominence as STEM equity continues to emerge as "a critical civil rights concern." According to Advancing Equity through More and Better STEM Learning, a February 2015 report by The Leadership Conference on Civil and Human Rights and The Leadership Conference Education Fund, "only 2.2 percent of Latinos and 2.7 percent of African Americans have earned a degree in the natural sciences of engineering by the age of 24."
Noting that more and more of the jobs being created today require a STEM background, the report concluded that "a scarcity of AP classes, qualified teachers, funding, and resources in underserved schools have effectively locked students out of opportunities in crucial, well-paying fields like computer science, engineering, and defense."
The issue is not just that minorities or women may not consider STEM careers; often it is that they can't always find the role models and mentors who can guide them toward successful careers, Dr. Nelson says.
"There are many people out there with brilliant minds, and we need them all in the STEM field," Dr. Nelson says. "From a science and biological perspective, when you are talking about diabetes and genetics, you have to have women and minorities to push their own science — so their issues get the attention they need."
Treatment "tailored to the individual"
By sequencing DNA from individual cells and studying bacteria and a variety of microbial species that live on and in the body, researchers at J. Craig Venter Institute (JCVI) are changing the way medical professionals look at humans, prompting them to explore symbiotic relationships and to consider how big and small things — such as organs and bacteria — actually relate to each other.
"The scientists at JCVI are engaged in basic science research that has the potential to change society," says Dr. Nelson.
Scientists now know that the human body is teeming with a variety of microbial species, a community that is known as the human microbiome. Everyone is born with trillions of microbes: the central question is how these colonies, which include bacteria, viruses and fungi, function and ultimately affect human health and disease.
The National Institutes of Health Human Microbiome Project (HMP) was launched in 2007. The $175 million, five-year effort aimed to study the many microorganisms that live in and on the human body, such as in our mouths and on our skin. This important body of work is laying a foundation for precision medicine, an approach that will enable health care providers to tailor treatments and prevention strategies to unique characteristics of an individual, such as their genome sequence, diet and health history.