Is Rachel Roy "Becky" from Beyonce's Lemonade?
Angela Bronner Helm, The Root | 4/25/2016, 12:46 p.m.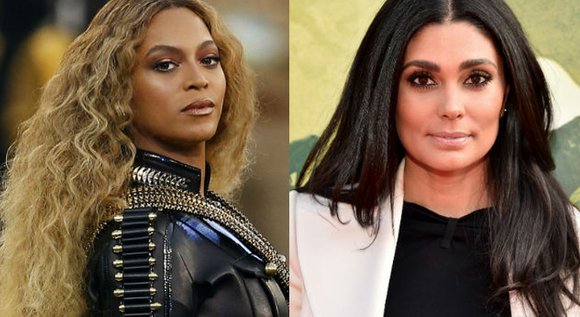 Now, there has always been a long-standing rumor that the reason that Beyoncé's sister Solange opened up a can of whup ass on Bey's husband Jay Z in that elevator two years ago was because he was getting a little too close to designer Rachel Roy, who also happened to be his ex-business partner Dame Dash's ex-wife.
Well…
Those rumors are getting more life today as Rachel Roy is trending on Twitter and the Beyhive is simultaneously tearing her (now private) Instagram page apart.
More context: Last night Beyoncé released her sixth album, Lemonade, on HBO, and then on Tidal. One of the tracks, "Apathy" depicts a fierce Beyoncé in all her glorious rage. She is pimped out in a fur and a sneer, and she is taking NO prisoners when it comes to her man and his infidelities. She raps and sings:
"So what are you gonna say at my funeral now that you've killed me? Here lies the body of the love of my life whose heart I broke without a gun to my head. Here lies the mother of my children both living and dead. Rest in peace my true love, who I took for granted. Most bomb psy, who because of me sleep evaded. Her shroud is loneliness, her god was listening. Her heaven will be a love without betrayal. Ashes to ashes, dust to side chicks."
And then, repeatedly, "He better call Becky with the good hair."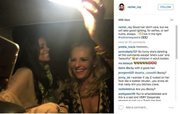 And then, hours after Lemonade drops, Roy releases an Instagram post saying, "Good hair don't care, but we will take good lighting, for selfies, or self truths, always. live in the light #nodramaqueens."
As you can surmise, the Beyhive swarmed and stung so severely that Roy probably didn't know what hit her.
Sunday morning "Rachel Roy" was a trending topic on Twitter with most of the commentary asking who she was (many were getting her mixed up with lifestyle guru Rachel Ray.) There was talk about "snatched scalps" and devastation. Roy's Wikipedia page was also changed saying that she died "Under a Lemonade stand."