So many have Prince-related memories. Here are mine
Tony Jones, Special to The New Tri-State Defender | 4/22/2016, 12:54 p.m.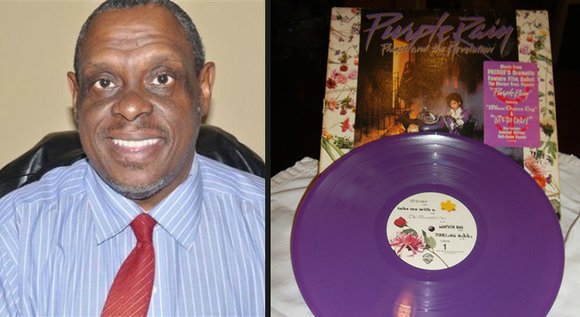 The shocking news that mortality had taken Prince away from us really hit me hard, as it certainly did many others.
As an indication of the heartfelt public grief resonating throughout the nation, Google put up a very classy tribute, changing their font to purple, with thin shooting lines denoting Prince's signature project "Purple Rain."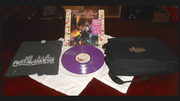 I didn't type his name into the search window to confirm the date, time and location. Honestly, I couldn't take it right then. It was my off day and I was just waking up from my once weekly long sleep when my sister called with the news. A moment later my editor was calling.
It was true. Prince had passed away at the age of 57. I knew the age because we were born in the same year. Almost instantly, the Internet was full of the news. Even Southern Heritage Classic promoter Fred Jones had posted a personal message on Facebook. In a later interview with The New Tri-State Defender, he opened up a bit from his insight as the presenter of all of Prince's concert appearances in Memphis, all the way to his first appearance as the opening act on Rick James's infamous "Fire It Up Tour."
Prince opened the show with the guitar blazing "Why U Wanna Treat Me So Bad," he and the band were kicking the rags that would later become such a scandal when the "Dirty Mind" album was released, and before the night was over, and the tour, everybody into music was talking about Prince.
To his credit though, James went home after the tour and wrote the album of his career, "Street Songs," and later came back and sold out the Mid-South Coliseum two nights in a row. "SuperFreak" from the album subsequently broke open the barriers he had been fighting at MTV.
Jones remembers it all.
"I remember all that very well because there was a gathering after the show and Prince was just real, real quiet. When you're doing a show most of the time you're not really paying attention to the artist but even then it was evident that here was a tremendously gifted artist. I wasn't around him that many times but he was real, real quiet."
Prince became a headliner after the tour, releasing "Controversy," then "1999," which set up the phenomenon of "Purple Rain." The Memphis dates turned out to be a truly special nights in music history and Memphis history. The dates here coincided with the American Music Awards, and when it was announced that Prince had won, he came back to Memphis for a third date that week.
"Yes…true," Jones recalled. "I've done so many shows that they're not really distinctive sometimes. I remember that one because we had already sold out three nights but had to space the third show because he had won a major award (American Music Awards, 1985) and then came right back and did the third date a couple of days later," said Jones.