'Common Road' aims to bring Memphis millennials together for a Passover experience
Brittney Gathen, Special to The New Tri-State Defender | 4/22/2016, 12:53 p.m.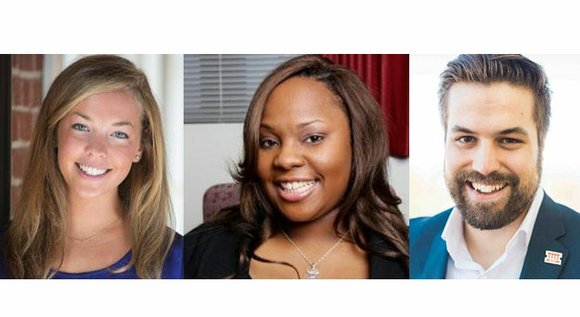 Memphis millennials will soon get the opportunity to engage in compelling conversations and to connect with each other over Corky's barbeque and wine during an upcoming event at the National Civil Rights Museum.
ConnectTI (Temple Israel) and the Memphis Urban League of Young Professionals (MULYP), in partnership with the New Memphis Institute, are hosting "Common Road: A Millennial Passover Experience" on Sunday (April 24) from 6 p.m. to 8 p.m.
The event aims to be a cultural, all-inclusive Passover experience, where participants will be able to connect with a diverse group of young professionals. The discussion will be led by NAACP board member and ConnecTI's senior rabbi, Rabbi Micah Greenstein, and modern Civil Rights movement scholar Dr. Luther Ivory, as well as both Jewish and non-Jewish millennial leaders.
The event was made possible through the Charles and Lynn Schusterman Foundation's #MakeItHappen initiative, which awards grants to allow its alumni to create meaningful Jewish experiences.
Alderman Frankie Dakin (the youngest elected alderman in Millington) and who is also the welcome coordinator for the New Memphis Institute, helped to organize the event. He said the purpose of the Passover is to help young professionals forge meaningful connections.
"The ultimate goal is for young professionals of different backgrounds to form relationships with each other," Dakin said. "A lot of times our friend groups are still segregated in the city based on race, religion and so forth, and it doesn't have to be that way. We can really set the example on what an inclusive and diverse Memphis looks like.
"That's really the point of Common Road – that we have so much that we can bring to the table from our respective positions, and the road forward is one that's led by a diverse group of people towards a common goal, and that's a more inclusive and vibrant Memphis."
Topics to be discussed will include liberties, social justice and civil rights.
Passover is traditionally recognized as a celebration that commemorates the emancipation of the Israelites from slavery in ancient Egypt. However, Cara Greenstein, who's a Jewish co-organizer of the event and the engagement director of ConnecTI, said that the themes of Passover are universal.
"The Passover (Exodus) story, which speaks universally and guided visionary giants such as Martin Luther King Jr., introduces themes of struggles and liberties, empowerment and rebirth," Greenstein said.
"All can be tied to our millennial viewpoints of our personal careers, our individual communities, Memphis' growth and the greater world's civil and human rights initiatives. Personally, I resonate most with the Passover theme of empathy; the Seder (the Passover dinner) engages a sense of pain for the slaveries of others – and a desire to work with others to create positive change as a result. It's the story of Memphis and our generation, in my opinion."
Greenstein also said that food can be a unifying tool and that Common Road can provide key connections.
"As both an event organizer and food blogger, I believe that food provides the forum for intentional conversation. Whether matzah ball soup or barbecue, food is the key to a memorable and meaningful gathering," Greenstein said.