BEYOND THE NEWS: The parable of Big Blue (or Bessie)
Lee Eric Smith, lesmith@tsdmemphis.com | 4/16/2016, 9:29 a.m.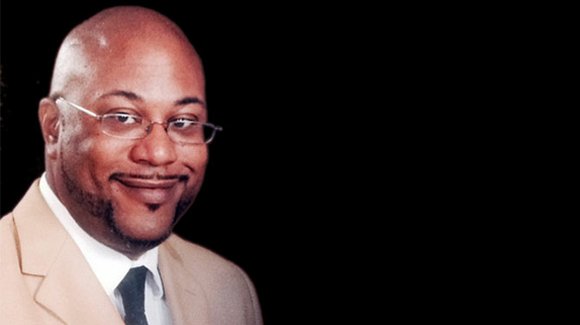 My 1997 Mercury Marquis died on me last week.
"Bessie" or "Big Blue" as she had been called, had been on life support for most of the past few years. Just weeks ago, I remember joking to a friend of mine that there was nothing holding her together but love and chewing gum — and I was fresh out of chewing gum.
She had been a reliable friend of the family for nearly 20 years. My father bought her used, during his last term as Mayor of Holly Springs, Miss., my hometown. When he would go to conferences for elected officials, he and my mom would cruise down I-55, toward Jackson — two people who only really felt comfortable in a big car.
After my dad died in 2001, my mom continued to drive Bessie — mostly, to the post office across the street, to check the mail. I lovingly used to chastise my mother, suggesting that walking across the street would be good exercise for her. After all, she and my dad used to walk together in the evenings, for that very reason.
By 2010, I'd been married and was in the process of divorce. The whole process left me mentally, emotionally, spiritually and financially drained. I moved back home and over time learned that my aging mother needed more and more care. So did the car.
As far as I know, the left speakers have always been iffy if you were playing a tape (yes, a cassette tape. For those under 20, it was . . . oh, never mind). Over the past few years, the gearshift wouldn't go completely into park —parking her meant leaving the car in reverse and applying the parking brake so she wouldn't roll.
A few years ago, I'd been sideswiped on the driver's side by an 18-wheeler. Nobody was hurt, thank God. But after that, the driver's door never closed properly. You might be surprised how you can get used to the door spontaneously popping open while driving 65 mph on the highway.
I didn't say it was safe; I just said you could get used to it, especially if you're too broke to get it fixed. Just like I was too broke to get the coolant system fixed for a while. So yeah, I got used to filling Big Blue up with water, and making sure that at any given time, I had five or six extra gallon jugs of water in the trunk. Part of my winter ritual was checking weather forecasts to make sure I had anti-freeze when I knew the temperature was headed below 32 degrees.
Bessie badly needed a paint job. The rear windows wouldn't roll down. Later on, the wipers got wonky. There was a minor oil leak. Couple of flat tires. The air conditioner often didn't work. Sometimes, the defrost wouldn't work either, which meant far too many times I was manually wiping the windshield down while driving so I could see where I was going.