Tubby Smith is a black head coach at Memphis….
Anthony Sain, Special to The New Tri-State Defender | 4/15/2016, 12:52 p.m.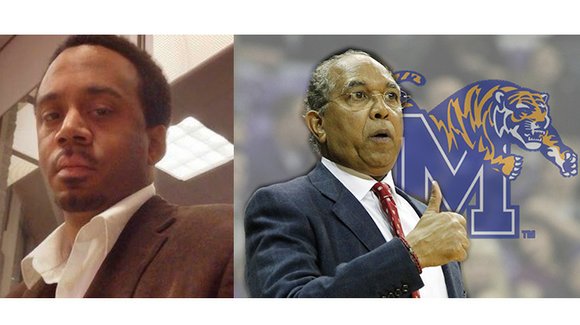 My father is 79 years old and is a patient in a nursing home.

He was a once strong man and pastor and now battles with Alzheimer's. When I visit him, sometimes he recognizes who I am and sometimes he doesn't. He may recognize my two-year old son and not recognize me at all.

With his now limited mental capacity, there isn't much that I would assume that my father would comprehend, but I am 100% certain that when I tell him that Memphis hired Tubby Smith that he will respond.

Thursday afternoon, the University of Memphis introduced Coach Smith before fans and media. President M. David Rudd said that Smith was "a historic hire for the University of Memphis" and that he is the most coach that the U of M has ever hired." He would also add that Smith was "simply the right guy at the right time."
All of these things are true considering that Smith, in his 25th year of coaching, has four NCAA Elite Eight appearances, nine Sweet Sixteen appearances, a national championship and is a three-time national Coach of the Year recipient.
But for the purposes of this particular story, I refuse to overlook that he is a black man. A black man that is now only the third black head coach in the school's history.
Growing and up and being groomed to love basketball by my father, I would always notice that he would always root for teams with black coaches. He pulled for the Boston Celtics, a team historically known for being the "white organization" simply because they had a black coach in K.C. Jones.

The Celtics' two best players were white – Larry Bird and Kevin McHale but this meant nothing to my father. He was pulling for the black coach. This never made sense to me as a kid but as a 36-year-old father and former mentor to young inner city teens, it makes perfect sense.
My father understood the importance of a black man being in a high position of authority and being a leader of men. He was often qualified for jobs but living his prime years of his life during the Civil Rights Movement, he knew that seeing a black man thrive in a position that was once only reserved for white men meant something. And it means something to Coach Smith as well.

At his introductory press conference Thursday, I asked him what it means to be a black head coach in Memphis — a city with so many black people that will look up to him as something more than just a basketball coach.

"It tells you a lot about the university and their understanding and their appreciation of it (the culture of the city)," Smith answered.
"I was hired for my competency and my ability to get the job done and not the color of my skin," he continued. "You know you hear that many times, like Martin Luther King said, but I think it says a lot about the community and a lot about the University of Memphis to put the program in my hands – someone who has been successful and will lead the right way.