Marco Pavé! Memphis and beyond is watching!
The CEO of Radio Rahim Music LLC seeks positive impact through music, preservation and art.
Candace Rice, Special to The New Tri-State Defender | 9/26/2015, 9:27 a.m.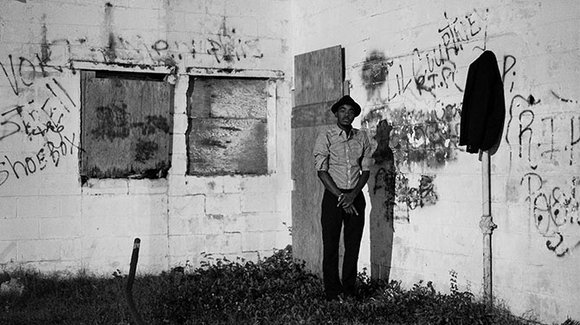 Marco Pavé is a proud product of Memphis. And he is committed to blend music and activism to guide youth locally and teach nationally.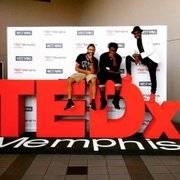 I had the opportunity to sit and speak with Marco about his movement, his hip-hop career and the talk – "Arts and Entrepreneurship in Memphis: From Hobbyist to Lobbyist" – he gave at TedX Memphis on August 29 at the Rose Theatre at the University of Memphis.
"I saw that I had a maximum of 18 minutes to successfully get my point across to an audience," said Pavé, CEO of Radio Rahim Music LLC. "You have to be a great speaker, include precise detail. I couldn't fidget, use a lot of um's or any of that. So I practiced a lot. I would write down my speech and recite it out loud continuously."
TedX Memphis is a homegrown offshoot of the popular Ted Talks, in which famous and not-so-famous speakers are given about 20 minutes to talk about virtually any topic under the sun. The August TedX Memphis was the first of its kind in Memphis, and those in attendance that day heard from a chemist, a pastor, a psychologist and an NBA executive. And, of course, Pavé, a hip-hop artist.
Pavé talked about his dedication to chase his dream and develop it into a profitable business. Many artists lack understanding of how to balance the two and end up suffering financially and creatively, Pavé said.
Pavé was inspired by a former colleague named Charis Kubrin, who teaches criminal justice at the University of California-Irvine. In one speech, Kubrin spoke about rappers going to trial and being convicted based on content in their rap songs and aggressive lyrics – despite there being no dead bodies or harm to anyone.
Pavé believes that the arts don't get enough support or respect in public education, saying, "Artists should be included in the same category as doctors and lawyers." He also delved into the lack of moral and community support.
"The art scene in Memphis is a $125-million dollar industry," Pavé said. "If the scene itself were an employer, it would be the third largest employer in the city. Memphis City Schools focuses on testing and passing and not on challenging the world to create. Local political heads do not even acknowledge the arts."
He pointed out that for a city that focuses heavily on its musical tourism, it does a poor job of cultivating new talent and helping the next generation of great Memphis musicians get off the ground. He mentioned backlash from local artists when he flew out to Los Angeles to work with Grammy-nominated producer Haskel Jackson on his EP.
He also pointed to the Oscar-winning group Three 6 Mafia, and how its members, despite their accomplishments, still must remind Memphians of what they've managed to do. He believes in taking the focus away from the major art companies and focusing on the individual artists so that the "art" – whatever that art may be – can reach more constituents.