5 promising careers to consider if you can't stand your job and are in the throes of a quarter-life crisis
Young, Black and Viral: Because we're millennials and we're hopscotching from one career to the next until we get it just right.
Diana Ozemebhoya Eromosele, The Root | 9/15/2015, 2:38 p.m.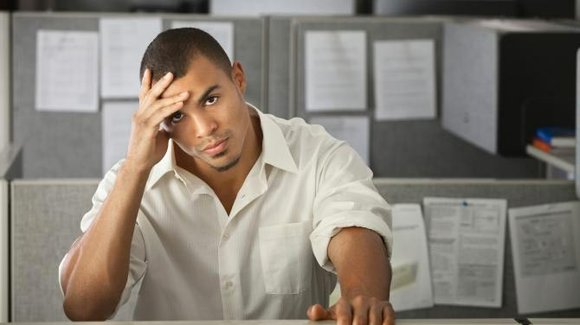 You'll probably start off applying for a job at a company's help desk as a support technician—but don't worry about not having any formal training. Jason Edinger, a senior IT executive at a Washington, D.C.-based firm, told The Root that most organizations rely on technical interviews to vet entry-level IT candidates. Applicants answer pages of questions, and if they demonstrate that they know enough about computers, and they're good at helping people with their baseline technical needs, that matters more than a degree. Starting salaries are typically in the $40,000-$50,000 range, depending on where you work, but you can move up the income ladder fairly quickly in the high-paying IT industry.
Dental Hygienist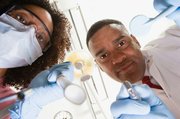 For those who aren't in the health care field and are looking to ease their way into it without four years of medical school, becoming a dental hygienist is a great option. Dental hygienists often provide the same oral health care as dentists, but instead of going to dentistry school, all you need to become one is an associate degree in dental hygiene and a state license. Depending on which state you live in, you must also have graduated from an accredited program, according to U.S. News & World Report.
Dental hygienists make approximately $70,000 on average, and from 2012 to 2013, the number of jobs grew by 33.3 percent. U.S. News & World Report also ranked the field as one of the top 10 careers, since it allows for a lot of scheduling flexibility and, again, there's growing demand for hygienists. People are always going to be concerned about their pearly whites.
Health-and-Wellness Educator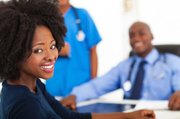 Companies are realizing that the health and well-being of their employees affects their bottom lines, so they're bringing in health-and-wellness educators to work with their staffers one-on-one to address their wellness needs. If you don't want to work in a traditional health care environment like a hospital, this career might be the one for you. Wellness educators experience a lot of versatility. They go inside different kinds of work environments to create wellness plans for different kinds of professionals.
Time magazine says it's a great career if you're a "people person" who is good at getting people to "make behavioral changes." The average salary is approximately $60,000. Most career changers already have the four-year degree needed for this gig, so they'll just need to get the specialist certification required of health-and-wellness educators to become one.