Should you swipe right on these dating apps?
Young, Black and Viral: Get the love you want this cuffing season by getting the best dating app for your lifestyle (and for your city).
Jouelzy, The Root | 9/12/2015, 9:24 a.m.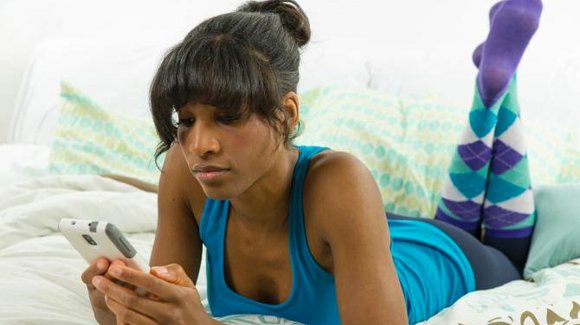 Summer is coming to a close, and cuffing season is right around the corner. Although lives are hectic and the cooler climate means fewer people are venturing out of the house to socialize, the Internet is always here for us. Dating in 2015 has evolved beyond the "123" beeper messages of the '90s and past the BlackPlanet of the early 2000s. However, not all dating apps are created equal, so let's take a look to determine which ones are worth the download.
An App for Every City
One thing that is overlooked in the discussion of the worthiness of dating apps is how they actually fare across regions. In the past three years, I have lived in New York City, Delaware, Washington, D.C., and Houston. I've used dating apps in all locations (plus on my international travels), whether just to meet people platonically so I can get acquainted with the town, out of boredom, for a free meal or for more intimately serious relationships.
In all cities, the potential for meeting people and for having your needs met, wherever they land on the relationship spectrum, is quite different. You can match with someone in New York City at 9 a.m., and it's nothing to meet them for drinks at happy hour the same day. In Houston, not so much. Whether you're on a more serious site like Match.com or the more hookup-tinged app Tinder, the weirdness around meeting a person offline is very much there in Texas, as is the Southern approach to marriage and family. D.C. is political no matter where you look, though the more serious dating apps, like eHarmony, might give you a more genuine crop of people actually looking for a relationship and not just a cuddle buddy who might elevate their network.

Hookups on Tinder, Cuffing Season on OkCupid
For more casual encounters, Tinder is definitely the top pick. There isn't another dating app that matches the user experience and interface with the volume of selection that Tinder has. It mandates that you link your account through your Facebook page, making fake accounts and bots less likely and much easier to spot—though I've had a good laugh about the number of male Tinder accounts that are selling weave in Houston. (I guess hustle however you can.)
I have not seen Tinder's diversity on any other app. The runner-up is OkCupid, the original hookup dating site that now has a mobile app. OkCupid asks more questions to give you matches based on a broad set of interests. Whereas Tinder is pretty much pictures from Facebook or Instagram and a short bio, OkCupid will show you more up-front data about a person, from religion to racial preferences. I would say that OkCupid has an edge on Tinder for the possibility of sprouting a serious relationship, though it will still take work to weed through the connections.
The Sad State of Dating Apps for Black People
Shall we discuss the "urban" dating apps that are directly targeting African Americans? BlackPeopleMeet has been a sad story since somewhere around 2007, no matter how many late-night ads it runs with that one fine brother you won't ever meet on the site. Its dating app has been updated to take the Tinder approach, with the swipe right for yes. The selection of people leans toward the over-40 crowd. SoulSwipe is a new dating app, launched in early 2015, that I downloaded and almost immediately deleted because I have no interest in dating 35-year-old broke rappers. Some dreams you just need to find a way out of, and so ... nope.