LETTER TO THE PUBLISHER: 'I said officers don't shoot us, we are law abiding citizens.'
Southaven traffic stop leads to jail for Memphis doctor.
Bernal E. Smith II | 9/10/2015, 2:42 p.m. | Updated on 9/11/2015, 12:18 a.m.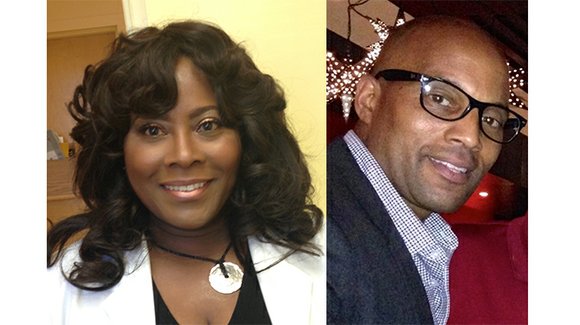 UPDATE: After several attempts on Thursday to reach the public relations office at Southaven Police Department, the TSD received a call back from Lt. Gerald Wheeler, a public relations officer who referred us to his superior officers. The TSD reached out to three Southaven Police Department officials Thursday evening via email. We will keep you informed as new details come in.
The email from Dr. Marcia Bowden came in Wednesday at 6:23 p.m., the height of deadline for The New Tri-State Defender (TSD). It arrived on the heels of a text from Dr. Bowden – a member of the TSD Women of Excellence corps (2008) and sister of Dr. Phillip Bowden. She and her husband, Ira Marche, had been jailed in Southaven, Miss., after being pulled over for a routine traffic stop.
I pored over the details of her account, talked with the TSD's executive editor, concluded that her story warranted immediate action and then reached out to the Southaven Police Department. A voice recording indicated office hours between 8 a.m. and 5 p.m., except for dispatch. Dr. Bowden said she actually talked with the wife of Memphis Mayor A C Wharton Jr., attorney Ruby Wharton, during the traffic stop, so I reached out for her too. No contact had been made by the print deadline.
The TSD is following up with the Southaven Police Department. Meanwhile, here is Dr. Bowden's account of the encounter, which she says started around 4 p.m. on Southaven's Church Rd.
"My husband and I were in his Jaguar with his fraternity (Kappa Alpha Psi) tags. He was speeding and was pulled over by a motorcycle police officer. He asked for my husband's driver's license. My husband gave the officer his registration and started looking for his driver's license. My husband gave the officer my business card. He asked, 'What is this for?' My husband said this is my wife's business card, we were heading to her office for a patient's emergency. The officer said he didn't care about that. The officer asked my husband for his name and address. He ran his license. The officer had called for backup and Officer Delany approached. He immediately started asking questions. "My husband asked if he could look in the trunk for his license, the officer said yes. Officer Delany immediately talked about arresting my husband. My husband was allowed to look in the trunk. The officers at no time asked if they could search the car, but proceeded to look in the trunk and search the car.

"Officer Delany asked who I was to 'that man?' I said he is my husband. Officer Delany said, 'You are lying, y'all don't even have the same last name.' I said, officer I had a business 9-10 years before we got married and I didn't change my name, My business is in my name "Bowden Internal Medicine" He (asked) where is that, I said Memphis. Officer Delany said you are lying, y'all don't have the same address. I said we are married.