Transition: Lipscomb resignation brings two deputy directors into the top-leader picture for housing and development agencies
Mayor Wharton "confident" the interims can keep city business "moving forward."
TSD Newsroom | 9/2/2015, 2:50 p.m.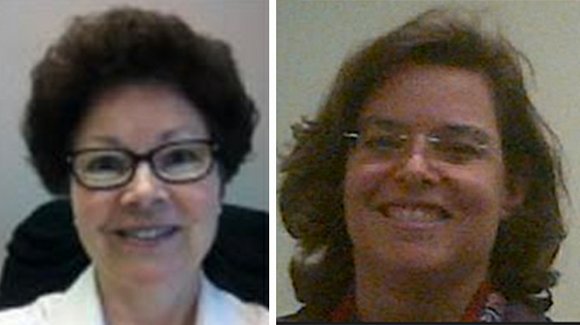 On the heels of Robert Lipscomb stepping down as director of Housing and Community Development (HCD) and executive director of the Memphis Housing Authority (MHA), Mayor A C Wharton Jr. has reached for two of his "top executives" to fill the void.
HCD Deputy Director Debbie Singleton is now the interim director. And Wharton is recommending that he MHA board back his choice of City of Memphis Deputy Chief Administrative Officer Maura Black Sullivan as MHA's interim executive director.
The interim appointments come as an investigation continues into allegations of sexual misconduct by Lipscomb with several young men when they were minors. Information from Wharton's office details that since the investigation began August 21, nine individuals have made similar allegations that are currently under investigation by the Memphis Police Department.
Lipscomb had led HCD since 1992 and has been involved in major development projects for the past 20 years.
"Recognizing the significant role HCD and MHA play in the growth and development of our City, a smooth transition is imperative," Wharton said. "For this reason, I am appointing Deputy Directors Singleton to be interim lead of HCD, and I have asked the MHA board to appoint Mrs. Sullivan interim Executive Director until new directors are appointed to lead each organization.
Singleton has worked for HCD for twenty years. Since 1999, she has managed some of the City's most complex redevelopment projects, including project planning, project management, and developing funding strategies.
"Also, Ms. Singleton is adept at managing relationships with developers, consultants, community groups, government entities, city officials, boards and agencies," said Wharton. "I am confident she will ensure that all projects underway continue moving forward to completion."
Projects on which Singleton has worked include: Peabody Place, First Parking Place Garage, Uptown, Court Square Centre, Pyramid Redevelopment, Fairgrounds Redevelopment, Overton Square Parking Garage, Hattiloo Theatre, Sears Crosstown, Raleigh Mall Redevelopment, Great American Steamboat Company, AutoZone Park, and 170 N. Main.
Sullivan has a long history of public service and what Wharton called strong ties to the development community.
As Deputy CAO, Sullivan has served as a member of Wharton's executive team and worked to coordinate operations of all divisions of city government. She has worked in government in the Memphis community throughout her career, serving as deputy director of Planning and Development for Memphis and Shelby County, assistant superintendent of Planning and Student Services for Shelby County Schools, a special assistant then Congressman Harold E. Ford Jr., and as a family court mediator for the Shelby County Juvenile Court.
Said Wharton: "I am confident in her ability to keep MHA moving forward through this transition."