WELLNESS WEDNESDAY: Kick off a healthy tailgating season with simple substitutions
Simple steps you can take to make your pre-game festivities heart healthy while rooting your favorite team to victory.
Kristin Knight, Special to The New Tri-State Defender | 9/2/2015, 2:49 p.m.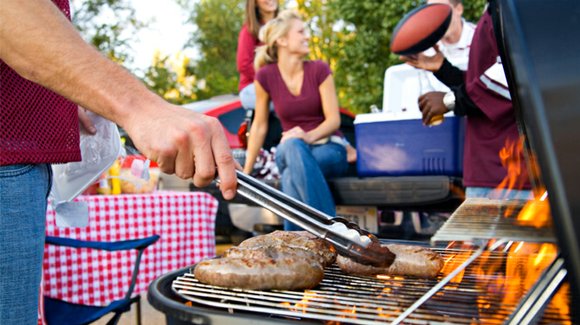 With football season comes tailgating, and with tailgating comes junk food. But who says all tailgating food has to be bad for you? There are simple steps you can take to make your pre-game festivities heart healthy while rooting your favorite team to victory.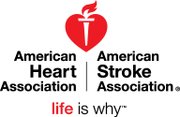 Hot Off the Grill
Every football-loving man needs his grill, and it is possible to enjoy the taste of flame-grilled food and keep it heart-healthy.
"Grilling is a great way to reduce the fat in your meals. When choosing meats, look for lean meats like ground turkey or extra-lean beef patties," said Angela Stancil, a registered dietitian with Regional One Health. "You can add a little extra punch to your healthy burgers by seasoning the meat in natural, salt-free seasonings – such as allspice, paprika, dry mustard, onion powder or rosemary."
Need to watch your carbohydrate intake? Reach for the breads and buns that are 100 percent whole grain or whole wheat.
"Whole wheat and whole grain breads are high in fiber," Stancil said. "Foods that are high in fiber help maintain low blood cholesterol levels and also help provide a feeling of fullness to prevent overeating."
Chunk the Chips
The saying goes that you can't just eat one chip, and in many cases, you can't just eat one serving (around 15 chips for original potato chips). A single serving of potato chips also contains about 180 mg. of sodium.
Say goodbye to the unnecessary added sodium that comes with overeating potato chips and instead snack on fresh, crisp vegetables like carrots, celery and sliced cucumbers.
"You need to be mindful of the dips you eat, as well," Stancil said. "Ranch and French onion dips are loaded in added sodium. Instead, try fresh salsa, hummus, or bean dip to add a little extra flavor. If you're feeling adventurous, try making your own dips. It's the easiest way to control what you eat and is often a very simple thing to do."
Stay Hydrated
Alcohol and sugary sodas are often a staple in the tailgating cooler, but moderation is key.
According to the American Heart Association, drinking too much alcohol can raise the levels of some fats in the blood leading to high blood pressure, heart failure and increased caloric intake.
If you are a beer connoisseur, try lighter beers and limit yourself to just 1 -2 per day. The more alcoholic drinks you consume the more your body thinks it is hungry, when in fact, you are thirsty. Drinking plenty of water throughout the day prevents dehydration and curbs overeating.
For football fans who prefer a cold, sugary soda, be mindful of how much you are drinking.
"Just one can of soda can contain double your daily recommended sugar intake of nine teaspoons a day for men and six teaspoons for women," Stancil said. "Water is always best option, and there are so many different ways you can flavor it. Be creative, you'll be surprised at how little you miss the sweetness of soda when you try your own flavorings."
To add low-calorie flavor, Stancil suggests cutting up lemons, oranges, berries or even cucumber or mint to a pitcher of water and refrigerate for two hours before serving. If you miss your favorite soda or tea flavors, try sugar – free or calorie – free flavor packets or liquid water enhancers like Mio.
Following these few simple steps can help you enjoy the fall football season without overindulging on calorie dense foods. For tailgate-friendly recipes the whole team is sure to enjoy, visit www.heart.org/simplecooking.