DOMESTIC VIOLENCE AWARENESS MONTH
"It's a long journey to leave"
Bernal E. Smith II, besmith@tsdmemphis.com | 10/29/2015, 1:42 p.m.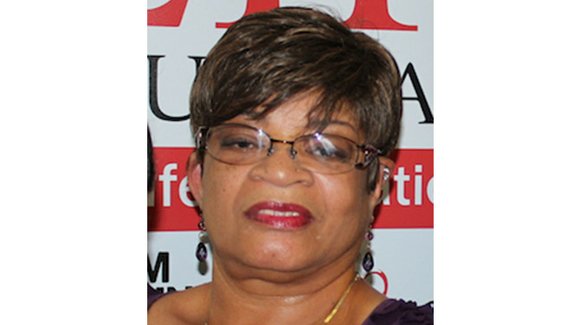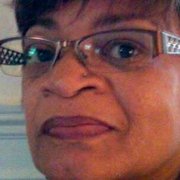 During "Queen for a Day" – an event that the Raheem DeVaughn Foundation hosted for domestic violence survivors at the Renaissance Day Spa earlier this month, Sharon Puryear shared her story of triumph over domestic violence during a conversation with TSD President/Publisher Bernal E. Smith II. This is one of five such conversations the TSD is sharing with its readers in conjunction with Domestic Violence Awareness Month.

Bernal E. Smith II: Ms. Puryear, you're now the fourth person that I've interviewed today; there have been some incredible stories shared. They have shared stories of profound sadness, but ultimately of profound triumph. Please share with us, if you will, your story.
Sharon Puryear: My story began as a young lady at the age of 18 when I married my high school sweetheart. The abuse began shortly thereafter the I-dos. …He was a controlling spirit and it was every type of abuse imaginable. It was physical, mental, financial and spiritual; he didn't even want me to attend church. …
Unfortunately, my son witnessed and heard a lot of things that no child should have heard or seen. This started in the 1970s and at that time (there were) no outlets, no advocacy programs, no shelters and no one that I could confide in and I tried as much as I could to keep the abuse from my family. So I isolated myself more or less from my family; on top of the fact that he did not like me being with my family anyway.
A lot of my abuse was not documented. I could not tell my family, I couldn't tell my friends, I (could not) tell my coworkers, or anybody. (In the) one instance I did call the police, because I thought that they would be able to protect me, it was two officers that came. One spoke to me and one spoke to him. The one that spoke to him asked him, "What did she do?" The one that spoke to me asked me, "What did I do?"
As they were talking to us, and more or less were just there because they didn't really do anything of substance, they told my then ex-husband to take a walk, go around the block. As (the officer) was escorting him out the door, I heard him say, "The next time that you hit her make sure that you don't leave a mark." That was devastating to me at the time. I realized that I had to get out because if I didn't kill him he was going to kill me.
B.S.: That must have been demoralizing to a degree, not being able to find any support or refuge. How did you ultimately get out of the relationship?
S.P.: I tried to save my money as best I could. He had stopped working. He would bring his friend's home and would go through all the food that I had purchased for the week; they were partying and the whole nine. But, by the grace of God, I was able to take the resources I saved and leave the situation. However, that's when he began stalking me. Every time I went to work he was there, when I went to church he was there. It was intimidating. But again, by the grace of God, I was able to persevere.