SPECIAL REPORT: Using the arts to stimulate parental involvement
Dunbar Elementary opens Family Resource Center with an eye toward engaging parents by exposing them to the arts.
Brittney Gathen, Special to The New Tri-State Defender | 10/23/2015, 1:46 p.m.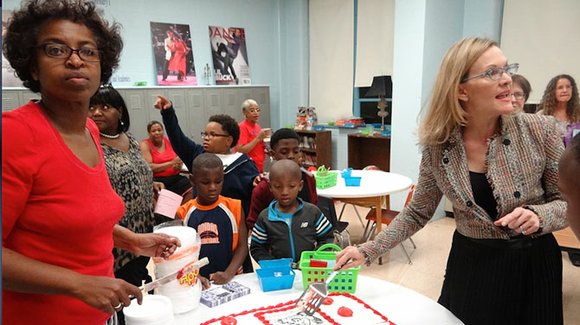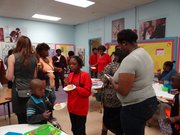 Veronica Jones-Farmer grew up in Orange Mound and attended Dunbar Elementary School – just like her parents. In fact, her own children went there and now grandchildren are in school at Dunbar. As involved in the neighborhood as she is, she's in favor of anything that gets parents involved in their child's education.
Which is why she's excited about the new Family Resource Center that opened Tuesday (Oct. 20) at Dunbar. In addition to offering information on preventive healthcare, smoking cessation and completing an education, the program also hopes to engage parents by exposing them to the arts.
"To have this is so exciting, because we have so much talent here in arts and acting that do not get a chance to be exposed," said Jones-Farmer, who attended the center's ribbon-cutting. "It's important for me to be here, as I was for my children when they went here. Now, I'm here for my grandchildren."
The center was founded in partnership with the New Ballet Ensemble in Memphis and is funded by Arts Memphis. Through partnerships with organizations such as the Neighborhood Christian Centers and the Deneuville Learning Center, adult-learning sessions will be held at least 12 times this year with experts on healthcare, literacy and more. Regions Bank is also sponsoring six financial literacy sessions.
The center will also offer Arts TOO! – a multi-disciplinary arts experience to facilitate parents' artistic experiences and development.
Those who measure the potential of a school and its students by data alone may get a narrow idea about Dunbar Elementary. According to memphisschoolguide.org, 94.5 percent of students are economically disadvantaged and only 24 percent tested proficient or above on the Math and RLA (Reading Language Arts) portions of TCAP.
Parents can help turn those numbers around – but only if they are engaged and involved in a child's education.
"I want parents, grandparents and guardians of the children to be more involved in their children's lives so that we can all be a team to help these children reach their highest and best outcomes in life," said Katie Smythe, CEO and artistic director for New Ballet. "The Ensemble is acting as the connector to get parents on the ladder of success."

Representatives from Seedco, Goodwill Excel Center, Arts Memphis and New Ballet attended the ribbon-cutting ceremony, which also featured performances from New Ballet and an African dance performance.
Linda Steele, chief engagement officer of Arts Memphis, could not attend the event. Reached later, Steele said she hopes that the center can help transform Orange Mound.
"This Family Resource Center is really about how the arts can be a tool for change and how having an opportunity or place to participate in the arts at the child's school can actually help build a community," Steele said.
"Providing funds for the Family Resource Center is a way of … seeing if this is truly a way to transform the entire community of Orange Mound, specifically working through children and their parents."
Steele said developing stronger families could equal stronger communities.