Dancing past limitations
'Nut Remix' stars shine with purpose.
Kirstin L. Cheers, Special to The New Tri-State Defender | 11/19/2015, 2:44 p.m.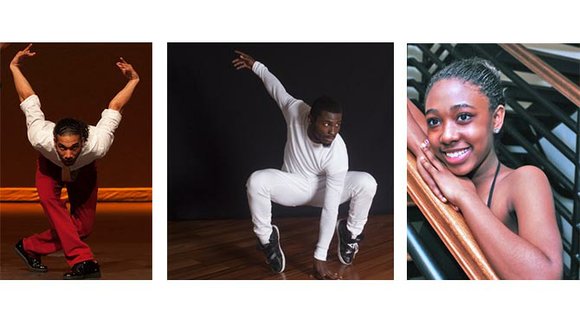 AT A GLANCE
The Nutcracker Ballet is probably one of the most performed ensembles across generations. And it will be getting a Memphis remix for three performances this weekend (Nov. 20-22) at the Cannon Center.
"Nut ReMix" will feature 145 dancers, including current students of the New Ballet Ensemble & School (NBE), as well as New Ballet Ensemble's Arts Incubator partners, Out Loud Artistry and Memphis Breakers.
Nut ReMix is modern day ballet set on Beale Street. The traditional Tchaikovsky score bends and bows to multi-cultural and contemporary rhythms as an exciting hip-hop battle erupts, resolving peacefully as snow descends on Memphis.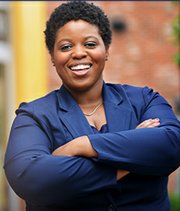 Nut ReMix is based on The Nutcracker Ballet, which itself is based on the book, "The Nutcracker and the King of Mice." The book tells the story of a little girl named Clara who received a nutcracker on Christmas Eve. The ballet is a story of magic and wild imagination that takes the audience on a whimsical journey with larger than life toys from a battlefield to a Winter Wonderland until Clara wakes up and realizes it was all a dream.
I remember attending my first (and probably only) showing of the Nutcracker with classmates in elementary school. The gracefulness of the dancers introduced me to a style of which I hadn't been exposed. I desired to be just as agile and pretty, but didn't believe I could because there weren't any ballerinas in South Memphis.
Black women were strong, beautiful and hardworking – traits sometimes born from the pressures of poverty and pain. I knew that the image of being a "strong black woman" was more attainable for me than one of a graceful and petite ballerina. The chestnut of my dream had been cracked into a mere acorn, scrapped by the King of Squirrels and taken away.
Memphis youth have pretty much been searching for a magical gift like Clara, a Nutcracker who will whisk them away from their limitations, to a candyland of opportunity, a wonderland of hope and chance.
That's why I sat down with three alums of New Ballet Ensemble – all under the age of 30. All black. All from Memphis.
Marquez "Spider" Alexander, Jimmie Hewitt and Briana Brown are all proud natives of the Bluff. They've all traveled the country, met dignitaries and esteemed dancers and have graced stages from New York to Los Angeles.
They share the plight with young Memphians wanting to pursue a dream that seemed far away or nonexistent. Yet, before they were principal dancers at New Ballet Ensemble, their stories were intertwined with humble beginnings, struggles, pain and self-determination.
Spider
"I was the nerdy kid in school with long hair," recalls Spider, 24. " I really didn't pay attention to dance as much, but something in my heart told me to go for it."
Spider stumbled upon the 2005 dance documentary, "RIZE," which follows a contemporary dance called krumping around inner city Los Angeles. Spider became a disciple of krump, studying and applying the craft, eventually discovering different dance styles, leading him to wholly submit to a life of dancing and the arts.