Council rejects MLGW security contract
Concerns raised about awarding contracts to out-of-town companies paying low wages as the city struggles with poverty.
Bernal E. Smith II, besmith@tsdmemphis.com | 11/19/2015, 2:44 p.m.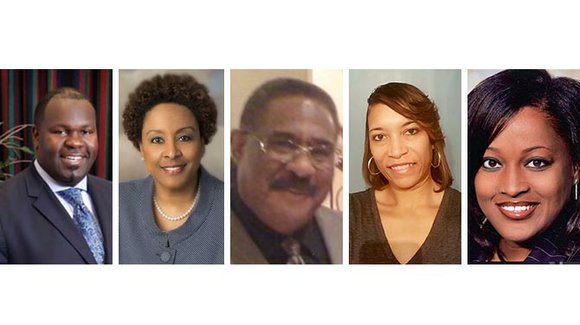 On a vote of 10 to 2 with one abstention, the Memphis City Council on Tuesday rejected MLGW's awarding of a nearly $2.5 million contract to Muscle Shoals, Ala.-based Dynamic Security Inc., a security firm providing armed and unarmed guards among other services.
Based on the recommendation and motion of Councilman Berlin Boyd, who chairs the MLGW committee, the council voted against awarding the contract to Dynamic in part because of issues brought forth by workers currently in those positions, long time contract holder CDA/MaxSent (CDA/MAX), and various council members.
Those issues include assertions that Dynamic Security would be paying wages considerably below the pay level workers earn now for providing the required services. In the mix is relatively new law prohibiting living wage ordinances in local government.
It appears that the "hometown energy" company was maybe not working in the best interest of the hometown with this contract, said Boyd, particularly as it relates to locally-owned and minority businesses, as well as the employees, most of whom are also rate payers.

"If we don't take care of home, who will?" Boyd quipped rhetorically. "We should take care of home first and ensure that local firms, particularly minority- and women-owned businesses, and Memphis residents have the first and best opportunity when we are spending their tax dollars.
"This issue basically came down to that and I urged my colleagues to join me in voting no and send the matter back to MLGW and let them figure it out," said Boyd.

Jozelle Luster Booker, MLGW's manager of Procurement & Contracts, told The New Tri-State Defender that the utility company selected the lowest bid.
"Following a qualification process that established which companies met the standard to even submit a bid, the companies submitted a sealed bid and the contract was awarded solely based upon the lowest bidder," Booker said.
"Five years ago when the contract was last awarded, the City of Memphis had established a living wage ordinance that had to be factored into all contracts. MLGW also had a living wage policy. Subsequently, in 2013, the Tennessee General Assembly passed a bill prohibiting any living wage ordinances in local government and eliminating wage as a consideration in local government and governmental agency contracts."

"We did not and could not consider wages as part of this bid process and awarded it to the qualified bidder with the lowest bid," Booker reiterated.
Memphis resident Clift Dates Sr., 75 percent majority owner of CDA/Max, the company that MLGW has contracted with for the services for 20-plus years, said MLGW is not required to accept the lowest bid.
"They've confused the issue. There is no law that said they couldn't accept a bid that pays employees a livable wage or a wage based upon qualifications and experience for a specific job," Dates explained.

"These jobs require a certain amount of specific training and experience. You can't hire people off the street and just put them into most of these positions. There are a number of federal laws, including homeland security and others that require extra security and training relative to public utilities. You can't hire qualified people at the rates proposed by Dynamic and our people would have to take 25 percent-30 percent pay cuts working under the contract Dynamic proposed."