Relaxation on the run in Downtown Memphis
Aqua massage therapy and oxygen bar is the most touted feature.
Nina Allen-Johnson, Special to The New Tri-State Defender | 11/14/2015, 1:29 p.m.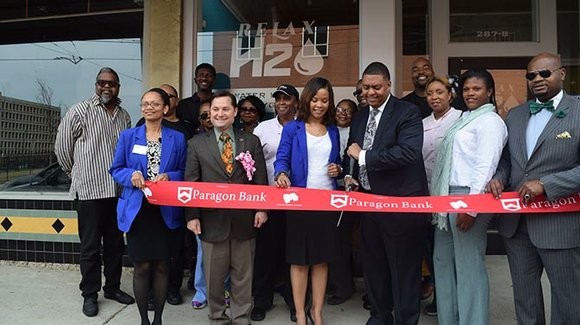 A little slice of heaven in the form of rest and relaxation has come to the Downtown Memphis area.
Relax H2O, a non-wet aqua massage therapy & oxygen bar has opened its doors for business. Established by Dr. Jerry Bobo and his wife, Winter Bobo, the objective is to provide health beneficial relaxation options for their customers.
"My wife and I had similar experiences in other parts of the country and we wanted those experiences here, at home in Memphis. To our amazement it wasn't available. So we tweaked and tailored some things and Relax H2o Inc. was born," said Dr. Bobo.
With 20-plus years of combined entrepreneurial experience (a travel agency, both published authors and motivational speakers), the couple set out to offer a dynamic experience. I recently went to check it out.
Upon entry to the welcoming atmosphere, relaxation is almost instantaneous. The state of the art massage chairs offer patrons the opportunity to sit and enjoy the sensations of an actual massage that mimics the human technique. The Oxygen Bar consists of a process by which the customer uses a complimentary breathing element (to keep) that connects to elements filled with 95 percent pure, non-medical oxygen mixed with various scents, including aromatherapy. It helps to reduce stress, increase energy and increases alertness. It can also relieve symptoms from headaches, sinus problems and hangovers.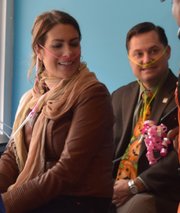 The spa's most touted feature is the Aqua Massage bed. It resembles a tanning bed, but customers only need to remove their shoes. No need to undress. Headphones are provided to reduce noise and promote relaxation. Customers lay face down on a very comfortable table and the cover comes down (with face on an open, cushioned platform similar to a regular massage table). Once settled, with a plastic barrier between you and the water, a bar with 36 water jets travels from your toes to your neck and back again for the duration of the massage. The level of intensity and the temperature of the water can be adjusted to suit your desires. (Speaking from personal experience, it was one of the best 45 minutes I had experienced in a long time.)
At a reception and ribbon cutting ceremony on October 30, representatives from the Greater Memphis Chamber and a host of business associates, friends and new clients were there to welcome this dynamic new business to the area – and to book appointments to come back and experience all the magic Relax H2O has to offer. The facility is also available for small events such as bachelorette parties, wine tastings, baby/bridal showers and leadership retreats.
(For more information, visit www.relaxh20.com.)