Allworld Project Management: Five years and still building
Michael Hooks Jr.: "We've done good for five years. In 10 years we need to be great and in 10 years this will be an employee-owned organization. …That's the dream."
Joshua L. Bolden, Special to The New Tri-State Defender | 11/12/2015, 1:41 p.m.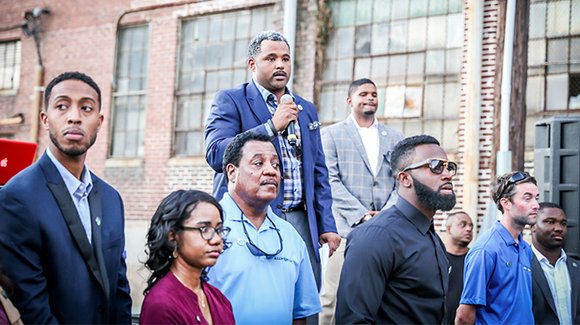 If you've tailgated on Tiger Lane, made use of the Kroc Center's amenities or enjoyed the outdoors at Shelby Farms, you've crossed paths with Allworld Project Management.
The project-managing firm founded by Michael Hooks Jr. is in part responsible for overseeing the completion of the projects. It has grown from a one-man operation to 28 strong in five years and recently celebrated that milestone.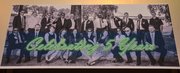 The firm provides local businesses with assistance in the execution of developing and building projects. Allworld outsources companies and individuals with the particular skillset needed to complete the project.
For Hooks, a career in project managing started as conversation with a buddy in 2009. He had just completed business school and the recession was at its peak when a friend called looking for a black project manager. Hooks offered his services but his friend was apprehensive.
"He said, 'I can't afford you,'" said Hooks. "I said, 'yes, you can.'"
Allworld Project Management mainly works with clients in the civic, environmental and construction industries. The staff currently helps manage projects for companies such as MATA and Electrolux and is active in the development of Crosstown.
Assessing Allworld's progress, Hooks is proudest of having a company that employs individuals who come from different walks of life. The firm boasts an employment roster that is 70 percent millennial and consists of women, men, blacks and whites. Allworld's talent also is decidedly homegrown.
"There (is) more opportunity to grow further (in Memphis)," said Mallory Bailey, a construction administrator and engineer for Allworld.
"There's more that still needs to be developed that you can have a hands-on approach," said the Christian Brothers University graduate. "You can create your own lane rather than walk in someone else's path."
From Hooks' vantage point, having a multitude of voices within the company allows for the projects to have diverse perspectives from the ground up.
"(You need diverse) participation at the beginning of a project because if you have it in the beginning it's going to be there at the end," said Hooks.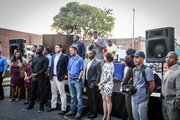 One of the ways the company helps bring that participation to projects is through its diversity program. The program pulls from applicants who apply through Allword's website.
"Often times when you think about diversity it's an afterthought," said Hooks.

Because he is a person of color, said Hooks, he more readily recognizes other persons of color with the skillset a project needs; people who might be overlooked elsewhere.
"(You) see things that your traditional construction industry profile wouldn't see," he said.
While the five-year milestone is noteworthy, it clearly is not viewed as a stopping point.
"We've done good for five years. In 10 years we need to be great and in 10 years this will be an employee-owned organization," said Hooks. "That's the dream."