Social media monetized to the fullest; Part 2
ON OUR WAY TO WEALTHY: There are ways to make money using social media other than the direct sell approach.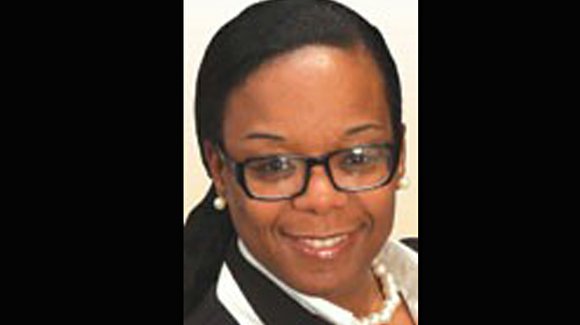 Celebrities have mastered the use of social media for self and product promotion. Kim Kardashian holds the record for most Instagram "likes" for her wedding photo. Kendall and Kylie Jenner have over 30 million followers together. Robert Downey Jr. achieved over 3 million followers in six months.

Rihanna was banned for nudity and came back with a vengeance. This is one way that the Internet has been used for "money making" purposes. But there are other ways to make money using social media other than the direct sell approach.
Ad revenue

Some schools of thoughts believe that ad revenue is not a good way to make money today due to the notion that people prefer to browse sites that are entertaining without ads. However, the market is still moving forward and thriving. Realistically, when was the last time you browsed a site and did not see a pop up ad?

Subscriptions
Websites tend to be subscription-based. If you have web-based products/videos that are desired regularly that consumers or viewers subscribe to it on a monthly basis, you are on the right track. With a subscriber base of 25,000 at $1.00 per month, the math is easy at $25,000 per month from the comfort of your home. While that base may be a long stretch, a portion of it is more reasonable and can pay some bills.
Educational videos
Although educational videos are not the most profitable, there is money to be made. Online tutoring including one-on-one sessions can make money. Video creation for companies that are already in the business is an option.
YouTube
According to eBiz, YouTube is the most popular video website on the Internet, with over 450 million unique visitors per month. YouTube has proven to be a site that pays money to those that rise in the space. Diligence and dedication to the task at hand is needed. There are a few steps that may help in the process:
Every YouTube account has a channel attached to it. So the first step to monetizing YouTube is to set up and build an account and/or a YouTube channel. Make sure to add key words that are relevant to your site to help build traffic.
High quality, short content should be uploaded regularly. You want to drive traffic to the site consistently and frequently. Tag the videos and photos with key words that describe the content.
Don't try to perfect your content. Even if something misses the mark but your posting is regular, viewers will return. Just strive to improve with each posting.
Building an Audience. The key to increasing your money online is building an audience. People need to be attracted to your photos or videos.
Respond to comments. In Hollywood, there is a saying that "No publicity is bad publicity." The same can be true on social media. But it is important to not be drawn into viewers' negativity. Interact with your viewers and responses can be a good thing.
Monetize the videos. On YouTube you must enable monetization by clicking the Monetization tab. This means that YouTube is allowed to "Monetize with Ads."
YouTube Partner. Partners have a large number of viewers. Your channel must have at least 15,000 cumulative watch hours over the last 90 days.
Do not use copyrighted material. Copyrighted material is borrowed content that you do not own or did not create. This is the fastest way to have your video taken down.
Google AdSense
Setup Google AdSense to start collecting payments. You will need PayPal or a bank account and a mailing address. Only those 18 years or older may create an account. With Google AdSense, you will start to earn money per ad click and a smaller amount per view. The money will not be great at first but it will start to add up over time.
Instagram
Currently ad free, Instagram is gaining ground for advertisers because it is a "more subtle" sell with less competition. Many notable brands are now recruiting Instagram sites with heavy traffic to strategically place their brands. Social media celebrities have been found to be more influential than traditional celebrities because folks can better relate to them. The impact has been outstanding. Instagram photography has become a six-figure income for those with representation.

In the realm of social media, friends take on a whole new meaning and can actually mean money.