From hoop dreams to 'Positive Vibes Only'
Young entrepreneurs build on friendship.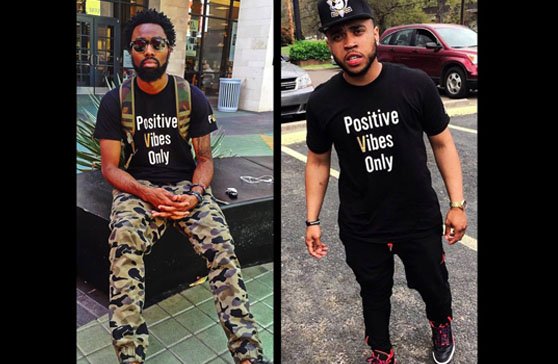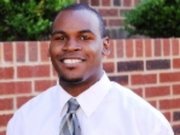 For two friends who bonded over basketball, a new brand called "Positive Vibes Only" is a way to salute the late running buddy whose memory is part of the duo's mission to spread positive, inspiring messages.
PVO is part apparel line, part movement and part lifestyle with the purpose of inspiring people to live with a positive purpose and eliminate negativity.
Sean Driver Jr., a 21-year-old business major at the University of Memphis, and Allen McClain, a 26-year-old shipping coordinator in Arizona, are the co-founders of the brand, which they officially launched in April. According to McClain, they've sold 50 to 100 shirts since their launch.
"There are so many negative things that are going around," McClain said. "People try to get Instagram-famous off of negative things in the world. We're trying to show everybody how impactful we can by just taking a stand, doing the right thing and doing things that are righteous to God."
PVO started as the brainchild of Driver, McClain and their friend, Sylvester Sipp III. The three friends bonded over their passion for basketball, with Sipp often wondering about the next step.
"When we used to talk, he (Sipp) used to always ask: 'What are we going to do after basketball? What's going to be our life outside of basketball? How can we be remembered without basketball?'" McClain recalled. "I said, 'Man, what are you talking about? The only thing we know is basketball. That's what we're going to be known for.'"
McClain moved to Arizona with thoughts of the trio's future in tow and the habit of using the hashtag #PositiveVibesOnly on social media to uplift people. Sipp suggested doing something with the phrase, maybe start a clothing line. The trio advanced to creating logo but no further.
Fate intervened in December of 2014. Sipp died of an enlarged heart while playing basketball. After his death, McClain and Driver were stimulated to move forward with PVO.
In January, they began the PVO brand with Instagram posts and inspirational videos. On April 13, they copyrighted the name and designed their website, which allows visitors to purchase PVO T-shirts.
Next? The goal is expansion, with Driver envisioning a fitness studio, a marketing business and a healthcare program where nurses would care for the elderly or disabled. McClain foresees phone cases, pants, backpacks and anything that people can wear and "have something that they stand for."
"I want PVO to take over every realm possible," Driver said. "Our goal is to show people that you can be successful without being a movie star, singer or athlete. You can be successful just through hard work. We want to start a movement that people will admire one day."
Meanwhile, they keep spreading positive vibes via social media, encouraging people to call or contact them when in need of prayer and posting inspirational quotes on their Instagram pages. PVO events – a barbecue, a concert and a 5K run – are contemplated for the summer.
"If we change the course of one person's life, then I'll be happy with that," Driver said.
Said McClain: "We want to incorporate everybody that's doing something positive in their lives; whatever their hobby is, whatever they love to do, we want to have them doing it positively, for Positive Vibes Only. That's the mission that we have; we just want to incorporate positivity in everybody's lives….
"We're trying to make a huge impact on the city of Memphis," he said. "I'm trying to make an impact on the state of Arizona and we're trying to make an impact on the whole nation."
(For more information on PVO and to make a purchase, visit http://www.pvocorp.com.)
(Follow Allen McClain on Instagram @im_a1 and Sean Driver Jr. @kingscd.)