What about the couples?
WHAT'S HAPPENING MYRON?: It's amazing what a night out can do for a marriage or relationship.
Myron Mays | 5/15/2015, 1:41 p.m.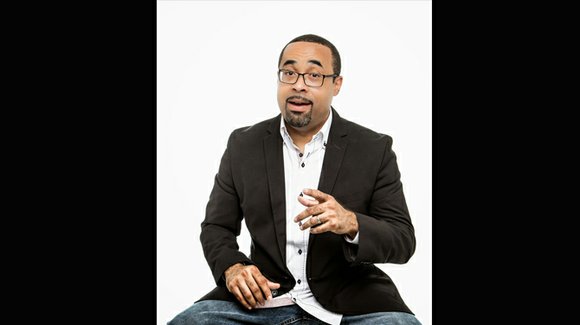 I often hear people complain about too little to do in Memphis for couples, especially married couples. That is very far from the truth.
First of all, anything one person can enjoy can most certainly be enjoyed by two people. Second, married people tend to get a little comfortable when it comes to free time. After you finally get past the routine of everyday life, you just wanna spend your free time relaxing and recharging. I'm married myself, so I know it's easy to make excuses as to why you're not getting out.
But every now and then, you gotta get out and enjoy your life. You only have one to live. Life is not supposed to be all work and no play! Where's the fun in that?
It's amazing what a night out can do for a marriage or relationship. You never know…it just might be the thing the both of you need to ward off the marriage blues. You might even fall in love again.
So get off the couch, bypass the Redbox and stop making excuses!
Book on it
The What's Happening Myron Book Club Day is Saturday afternoon from 2 to 4 at McKinley's Restaurant, 3279 Kirby Parkway. Our local featured author is Dr. Melinda Harper, who released a marriage guide called, "A Profit to Her Husband."
Harper will talk about some of the things she learned in past relationships, as well as her 16-year marriage. "A Profit to Her Husband" is not only for married people, but for single people as well. Just in case you're in a relationship and doing things you should only be doing for your spouse. Even those thinking about getting married or hoping to be someday can get something out of this one.
The session will be informative and entertaining, with Harper also signing copies of her book.
Also, the featured selection this time out will be "The Choir Director 2: The Runaway Bride" by Carl Weber. Stop by and check us out.
Old School Prom
Hey guys, trying to get out the doghouse? Are you looking for a way to sweep your girl off her feet? Here's an idea…take her to the prom. Yes, the prom!
Yeah, I know it's been over 25 years since you left high school, but Dr. Derrick Payne and Reunion Memphis presents the Old School Prom May 16 at the Esplanade located at 901 Cordova Station. Special guest performances by rap legends Whodini and Lil G from the R&B group Silk. Who'd wanna miss this?
So pull your old tux out of the closet, dust it off and go to the prom…once more for old time's sake. Get your tickets at Superior Smiles, 4205 Hacks Cross, Suite 118. Or for reserve tickets, call 901-301-7296.
So there you have it. Find a babysitter, stop making excuses and get out there and have some fun…together!
(Got an event you'd like for me to cover or attend? Email at Myron@whatshappeningmyron.com.)