"Our economic future depends on (getting people online.)"
Federal Communications Commission (FCC) commissioner says,
by Jazelle Hunt NNPA News Service | 5/6/2015, 9:22 a.m.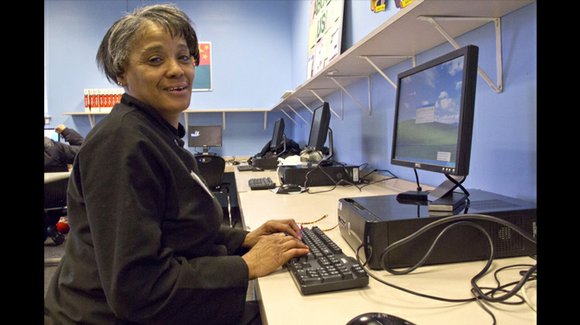 WASHINGTON – As education, jobs and the national and global economy go digital, people without broadband (high-speed Internet) access risk being left behind. This disparity in who's online and who isn't is often called the digital divide – and African Americans and Latinos are more likely to be in the latter group.
But people access the Internet in different ways. African Americans are more likely than their counterparts to own a smartphone and use it for Internet access. At the same time, 12 percent of African-American people are smartphone dependent – they have few or no other options for accessing the Internet at any given time. This is compared to 4 percent of whites and the 7 percent national rate.
"Even though low-income households are over-indexing on smartphone use, I don't think that's how you want to type a paper, do your research, do your homework, apply for jobs, or apply for scholarships," says Jessica Rosenworcel, Federal Communications Commission (FCC) commissioner, speaking at a Multicultural Media, Telecom, and Internet Council (MMTC) event.
The divide can also be traced to educational outcomes, from elementary school up to college. It's a problem known as the "homework gap." In an effort to prepare kids for a digital world and workforce, teachers and schools are increasingly assigning homework that requires Internet access to complete – 7 in 10 teachers do, according to Pew figures. But many students, particularly students of color from migrant/immigrant or low-income families, do not have broadband access or any device at home.
"We have 29 million households in the country with school-age children. Of that, 5 million do not have broadband at home," says John Horrigan, senior researcher on the Internet and technology at Pew Research Center. "And within that 5 million, African American households and Hispanic households are disproportionately represented."
Among African-American households with less than $50,000 annual income and school-age children, 38 percent do not have broadband access. Above that income, the figure is 13 percent; among households earning below $25,000 per year, 46 percent do not have Internet access at home.
While students face the homework gap, job seekers who aren't as comfortable using computers can face difficulty in securing a career and building wealth. As more industries require some level of computer literacy, and as jobs without these requirements become scarcer, it will become harder to earn a living wage without these skills.
"Our economic future depends on [getting people online]," Rosenworcel says. "Already, 50 percent of the jobs that are in the economy today require some level of digital skills. By the end of the decade, that number is 77 percent."
Income inequality is both a cause and a byproduct of the digital divide. People with low income often cite cost as a barrier to getting or keeping Internet service at home. But there are other reasons people aren't online. For some, it is a lack of comfort or familiarity, and poor access to training programs that could help. For others, it's a simple lack of relevancy; what's the point of putting money and effort into getting a high-speed connection, especially with serious socioeconomic realities to overcome?