Garrick Jordan: 'I look to bring teamwork back'
FRE$H FRUIT: A fresh sound is coming out of Garrick Jordan's East Memphis Studio and it's mixed with a good sense of business.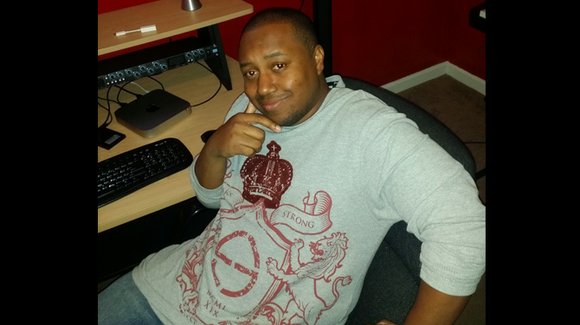 Garrick Jordan has just opened Redd Room Studios in East Memphis and the sound coming out of there is a fresh as the latest pair of Air Jordan's. I caught up with the 2005 Germantown High School graduate and Tennessee Technology Center Graphic Design Certificate holder and received an ear full about the lack of hunger in music artists today. Jordan has been doing music since he was 15 years old and this music producer and engineer has recently added another title – film composer – to his repertoire.
Garrick Jordan: I think that there are a lot of politics in Memphis music. There are a lot of people in Memphis that are in position to make things happen but I don't think they believe that it is profitable. Kind of like there are people that don't believe that having decent roads in Memphis is profitable. I think Memphis has missed our turn. New York had its time, down south had its time, then Florida and then Atlanta and Houston. Even with Three 6 Mafia winning that Oscar with the "Hustle and Flow" soundtrack, that was good, beautiful but I believe for us there is more.
Kelvin Cowans: Do you not believe that maybe we have been expected to at least take our music to Black Hollywood, aka Atlanta, if we're not getting the deals or exposure we think we should receive in Memphis? You're from Memphis, you know Memphis. We can be selfish about everyone at the table eating a fair share of the work from the talent.
G.J.: The people that run our city are not allowing us to grow; city officials and even the people that have left Memphis and made it. Justin Timberlake has tried, and with the rebirth of Staxx and all, and that's respectable, but there are so many people who choose not to give back or give a hand up. I just notice these things and so I wanted to make sure I spoke on that. I'm an entrepreneur and I'm making a way, but everyone is not like that.

KC: What can we expect out of Redd Room Studios?
G.J.: I'm going to bring a sound to my music that comes from my composing side that gives that artist an idea for a record. You'll hear a universal sound from me. I'm always challenging myself to create a new sound. Also, I feel like if I can't get the sound that the artist is looking for, then I'll reach out and ask another producer to come in and help out. I think that's missing in Memphis. And so basically I look to bring teamwork back because nobody's perfect but everyone's talented.
KC: What do you think keeps artists from going as hard as they can? Why have so many of our local artists ended up at gas stations selling CD's? Is it that so many people are not giving back as you say, or do they not understand the music business? … Key word (being) "business" here.