Retirement risks to consider
MONEY MATTERS: Four risks that may be worth considering, whether you are in the accumulation phase of your retirement journey or are already spending down your savings.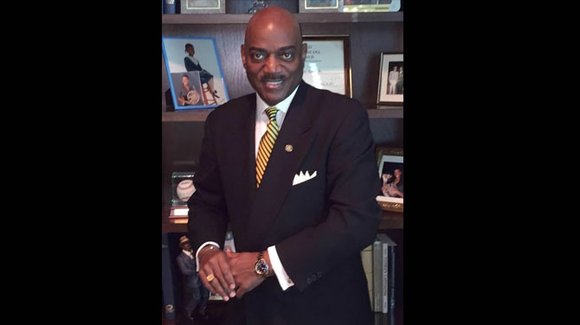 The road to a comfortable retirement is full of risks, and they don't end when you stop working. As an investor, you are probably aware of market risk. You might also have considered longevity risk – the risk that you could outlive your retirement assets.
Here are four additional risks that may be worth considering, whether you are in the accumulation phase of your retirement journey or are already spending down your savings.
Inflation. The inflation rate has been relatively low over the last five years, averaging about 2.25 percent per year. But even that level can eat into the purchasing power of your savings. And long-term inflation trends have been higher, averaging 2.85 percent annually over the last 30 years.1 although you may want to tilt your portfolio toward more conservative investments after you retire, you still might allocate some assets to stocks and other investments that have the potential to outpace inflation. Of course, all investments are subject to market fluctuation, risk, and loss of principal. When sold, they may be worth more or less than their original cost.
Unexpected events. A recent survey of Americans aged 50 to 70 found that the average respondent had experienced four "derailers" that temporarily knocked them off track in saving for retirement, with an average loss of $117,000.2 This may sound daunting, but setbacks could be mitigated by maintaining an emergency savings fund. When you are faced with an unexpected event, the wisest approach may be to resume saving at the highest rate you can afford when your life returns to normal. You might also have to adjust your spending habits.
Social Security. According to the 2013 Annual Report of the Board of Trustees, Social Security benefits should be fully funded at current levels until 2033, when the trust funds may be exhausted. After that, payroll taxes would be able to fund only about 77 percent of scheduled benefits.3 Depending on your age, you might need to scale back your expectations for Social Security as a major source of retirement income.
Sequencing. The most complex challenge could be sequencing risk, which refers to the timing of unfavorable portfolio returns, especially in the early retirement years. This could result from adverse market conditions and/or an inappropriate withdrawal strategy.
The dramatic market downturn during the Great Recession brought this into focus for many retirees, but sequencing is an ongoing issue that could require regular adjustments to your allocation and withdrawal strategies in response to changes in the market and/or your personal situation. Asset allocation is a method used to help manage investment risk; it does not guarantee a profit or protect against investment loss.
Each of these risks presents its own challenges and potential solutions. Addressing them properly requires a solid strategy that balances a variety of factors. You may benefit from professional help in analyzing and addressing these risks as they apply to your own situation. Although there is no assurance that working with a financial advisor will improve investment results, a professional who focuses on your overall objectives can help you consider strategies that could have a substantial effect on your long-term financial situation.
(Charles Sims Jr., CMFC, LUTCF, is President/CEO of The Sims Financial Group. Contact him at 901-682-2410 or visit www.SimsFinancialGroup.com.)