Encouraging a new breed of African-American doctors
Former Memphian leaves Portland, Ore. to better connect with African Americans and arrives in California, where she meets a former Memphian who is a neurologist and a new breed of African-American dr.
by Kalimah Abioto Special to The New Tri-State Defender | 3/19/2015, 1:39 p.m.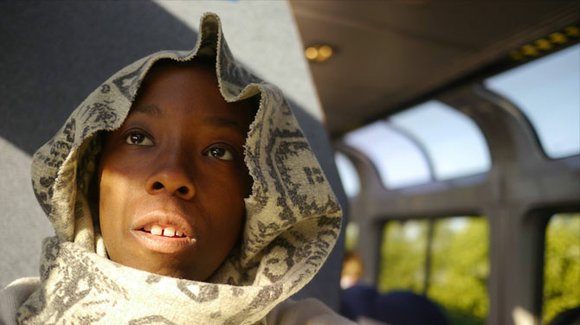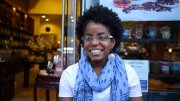 Coming from a city where having a black doctor seemed the norm, I couldn't understand why I wasn't seeing black medical doctors, nurses, naturopaths and health workers.
All four of my sisters, including myself, went to Dr. Williams Neal, an African woman pediatrician from babies on up into our young adult years.
I didn't understand how rare this was until I moved from my hometown of Memphis to Portland, Ore. in 2010.
Shortly after our exodus from the south, my family and I opened a raw and vegan food restaurant in Portland. As I became more interested in food as a tool for healing and growth so too did my interest in finding established black health care providers.

Portland, for all its wonder: a city of creative incubators, small businesses, naked bike rides, forests and ice cream shops is still wanting of things. It is still wanting of flourishing black and brown communities. Yet, the lack of black health and healing providers, not to mention black businesses, is not unique to Portland.
Less than four percent of doctors in the United States are of African-American descent, and the number is on the decline for both men and women. Black doctors (medical doctors, midwives, naturopaths, therapists…), children who want to be black doctors, mentors on the front lines ready for these young people and a community encouraging and expecting to receive them are all greatly needed.
After four years in Portland, I decided I needed to leave the city to connect with this population.
Starting out in Inglewood, Calif. I was introduced to fellow Memphian Maisha Robinson, an African-American neurologist, palliative medicine physician and teaching fellow at UCLA.
I felt as though I had come upon a treasure trove when we met. After having been starved of a particular black set of people in Portland the experience was exciting for me. She was young, successful, a fellow Memphian and a doctor.
As we sat down for tea, Robinson shared with her story of how mentorship and her own curiosity and wonder led to a passion for medicine, neurology and palliative medicine.
As she tells it, a family member was diagnosed with a benign intracranial tumor while Robinson was in junior high school. From then on, she was driven to know how such a small tumor could cause such a big difference in her family member post surgery.
Robinson continued to search for answers, which led to her fascination with the nervous system. The following summer, she was introduced to a neurologist, Dr. Lora McGill, who gave Robinson access to her clinic.
Dr. Robinson continued to take summer medical courses while in high school, going on to pre-med in college, eventually graduating from Tufts medical school with a focus in neurology.

Buoyed by a family and a community of African-American doctors, Robinson was surrounded by mentors who encouraged and provided a vision of possibility that she too could one day become a doctor. Robinson's father, an internist and her mother, a hospital administrator, along with Dr. McGill and others in Robinson's community were consistent guiding lights. Asked if there was ever a time when she questioned whether she could become a doctor, Dr. Robinson's response: "I always knew that I could do it."