A monster named Mike and the man he is now
"A Little R&R on Sports": There is likely no other sports figure in recent history that has so thoroughly and consistently been labeled a monster than Michael Gerard Tyson.
by Howard Robertson and Larry Robinson | 3/18/2015, 1:48 p.m.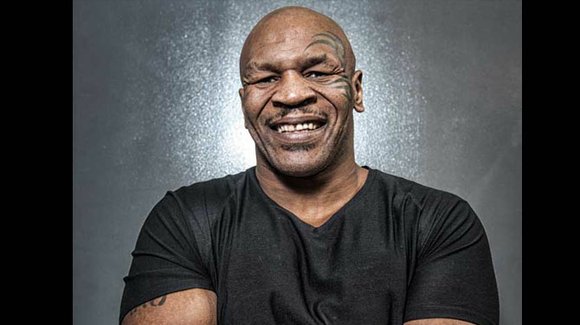 Recently, we have seen the man that is Mike Tyson in depth and in person. In "Undisputed Truth," the Spike Lee produced HBO documentary and at his live one-man show, Mike Tyson bares himself to the world. He strips naked to show the world who he is…his humanity.
Naked usually ain't pretty, as anyone with flaws and a mirror knows. So Mike is predictably vulgar, sometimes crude and he gets angry. But he is brutally honest, very well read, smart, funny and he does a brilliant job of self-analysis. He describes himself and his life in the most accurate, self-deprecating-yet-entertaining ways like nobody we've ever seen, except maybe Richard Pryor.

Mike has also become a loving husband and doting father. How'd he learn to be one without seeing one? We like the man Mike Tyson has become and we respect his journey because despite the fame and fortune, life for him "ain't been no crystal stair." We also admire his freedom. Every night he's purging himself of his demons and dancing like there's nobody looking.

Wow! The monster named Mike is really human. Who knew?
("A Little R&R on Sports" podcasts can be downloaded from: IHeart Radio, ITunes, Google Play or randronsports.com. In Memphis, tune to AM 990 KWAM at 10 Saturday mornings or stream R&R live Saturdays at 10 a.m. CDT on sportsbyline.com.)