'In the moment,' Tarik Black keeps on moving
Native Memphian and former U of M standout talks Tigers, Pastner, Kansas and Lakers.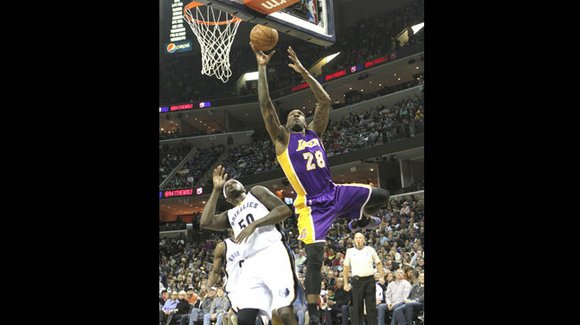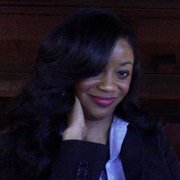 Tarik Black made his way back home last Friday (March 6) with the Los Angeles Lakers as his new team battled the Grizzlies in a game that Memphis won 97-90.

He received a warm welcome from FedExForum crowd of more than 17,000. Black played nine minutes and scored three points while grabbing three rebounds.
"Feels great to be back," Black said. "My last homecoming wasn't so welcoming. I kind of expected it. It comes with the territory."
As he sat in the visitor's locker room, Black recalled the evening of Nov. 17, 2014 when the rookie stepped onto the FedExForum floor as a Houston Rocket and received boos from the crowd. He finished that game with eight points in 20 minutes of play.
"People are fans and I decided to transfer (from the University of Memphis," Black said, putting his cold-shoulder reception in context.
"On top of that I went to a school that bids for a national title. So when I came home I kind of expected that reaction. People love the Tigers. That's the reason why I decided to go there in the first place. It wasn't unexpected. It didn't break my heart or anything like that. I still love Memphis."
Black signed as an undrafted free agent with the Rockets on Aug. 27, 2014. Houston waived him on Dec. 26 and two days later he ended up with the Lakers on a waiver claim.
The Ridgeway High School graduate chose to stay home and play at the U of M, where he earned his Bachelor of Arts degree in organizational management.
In his freshman year at Memphis, Black played in all 35 games, making 24 starts, while averaging nine points and grabbing five rebounds per game. He played in all 35 games with 31 starts in his sophomore season, averaging 10 points. In his junior season, he played in 32 games and made five starts, while averaging 8 points.

On May 20, 2013, Black transferred to the University of Kansas and was ruled eligible immediately. During his stint with the Jayhawks, he was named the Big 12 Preseason Newcomer of the Year and went on to average 15 points per game in the NCAA Tournament.
Black said his reason for transferring to Kansas was "just the opportunity."
"I graduated early and worked hard," Black said. "I did everything I could at the University of Memphis wearing the jersey. I put in a lot of blood, sweat and tears in that jersey. It was just about that time to transition, go somewhere else and get a new experience. Obviously it was good for me."
Josh Pastner was in his second season as the U of M's head coach when Black entered the program.
"It was some things I learned under Coach Self (Bill Self, Kansas Jayhawks Men's Basketball head coach) that I didn't quite know under Coach Pastner," Black said. "I definitely matured a lot at Kansas. Coach Self has been coaching now before I was even born almost. Where as a guy like Coach Pastner, he's starting to click. They're getting better and better and he's just becoming a better and better coach throughout the years."