Vice President and General Manager, Memphis, Tennessee
Nexstar Broadcasting Group is seeking an experienced broadcasting professional for an exciting General Management opportunity
TSD Newsroom | 3/10/2015, 7:06 p.m.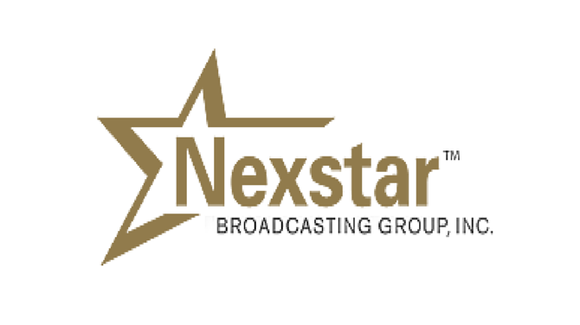 Vice President and General Manager, Memphis, Tennessee
Nexstar Broadcasting Group is seeking an experienced broadcasting professional
for an exciting General Management opportunity of its broadcast and digital operations
in Memphis and Jackson, Tennessee (DMA#50 and DMA #176). The Vice
President and General Manager will have full oversight of Nexstar Broadcasting's
Memphis operations; ABC (WATN-TV), CW (WLMT-TV), associated secondary
channels MeTV/MyNetwork and all digital assets through localmemphis.com as
well as FOX (WJKT-TV) in Jackson, Tennessee. This is a rare and exciting opportunity
to join the fastest growing broadcast group in the country and oversee an
exceptional operation with new facilities and state-of-the-art broadcast and digital
operations, which has provided a complete transformation and revitalization of all
local content.
Located in the heart of the Mid-South and on the Mississippi River, Memphis is the
largest city in Tennessee and the 20th largest city in America. The market reaches
into the states of Arkansas and Mississippi and is home to three Fortune 500
companies: FedEx, AutoZone, and International Paper, as well as the internationally
recognized, St. Jude Children's Research Hospital. Memphis is known as the
birthplace of 'Blues', 'Rock N' Roll' and some of the most famous musical pioneers
including Elvis Presley. Memphis is also identified as a basketball town, through
the top-ranked NBA Grizzlies and University of Memphis Men's Basketball teams.
We seek a stakeholder in our Memphis and Jackson operations, who is engaging,
promotes good citizenship and will capitalize on the potential of our new operations
and overall programming assets with a positive impact on our employees, advertisers
and the multiple communities we serve.
The successful candidate will need to demonstrate prior results as a General Manager,
overseeing broadcast and digital operations with associated success in running
sales driven organizations that developed revenue across multiple platforms,
as well as promoted teamwork within all station departments. In addition, a track
record of success in maintaining a focus on the bottom line, and a broad range of
programming experience with an emphasis on localism is necessary.
If you have the appropriate experience, a determination to succeed and want to
come work in 'One of America's Most Fun and Affordable Cities' while living in a
community with rich heritage, original music, professional sports and Mid-South
hospitality, then forward your resume regarding your professional history and qualifications.
Please apply online: http://nexstar.hirecentric.com/jobs/78518.html
Nexstar is an Equal Opportunity Employer
About Nexstar Broadcasting Group, Inc.
Nexstar Broadcasting Group is a leading diversified media company that leverages
localism to bring new services and value to consumers and advertisers through
its traditional media, digital and mobile media platforms. Nexstar owns, operates,
programs or provides sales and other services to 107 television stations and 37
related digital multicast signals reaching 56 markets or approximately 15.6% of
all U.S. television households. Nexstar's portfolio includes affiliates of NBC, CBS,
ABC, FOX, MyNetworkTV, The CW, Telemundo, Bounce TV, Me-TV, and LATV.
Nexstar's 56 community portal websites offer additional hyper-local content and
verticals for consumers and advertisers, allowing audiences to choose where,
when and how they access content while creating new revenue opportunities.
Pro-forma for the completion of all announced transactions Nexstar will own, operate,
program or provides sales and other services to 110 television stations and
related digital multicast signals reaching 58 markets or approximately 18.0% of all
U.S. television households.