The all-new 'What's Happening Myron Radio Show'
WHAT'S HAPPENING MYRON? My new show debuts Sunday; Emissaries of Memphis Music on Thursday.
Myron Mays | 3/10/2015, 1:43 p.m.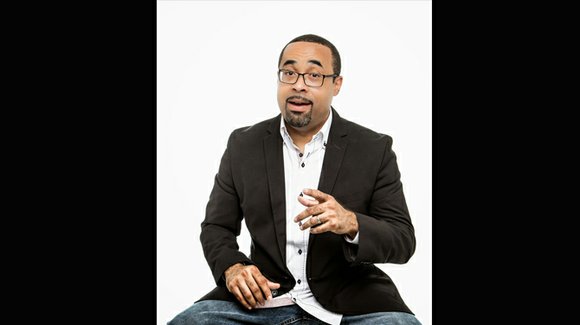 Have you ever wanted to share some really good news, but you had to sit on it for a couple of weeks before you let the cat out of the bag? That's been me!
Well, now I can share. Ladies and gentlemen, get ready for the all-new What's Happening Myron Radio Show! The grand debut is Sunday (March 15th) from 2 p.m. to 4 p.m, on AM990 KWAM.
So what can you expect from the show? I'm glad you asked! My co-host Rhonnie Brewer and I are gonna bring you great conversation, great music, great information and lots of good news!
If you're always on the lookout for what to do on the weekends, you'll be able to fill your calendar with plenty of concerts, club nights and other events. If we're not talking about it, it's probably not happening.
Find out who's who and who's doing what in Memphis. Hear from the movers, shakers and the people who make Memphis as great as it is. That includes local writers, authors, musicians, filmmakers, performers and game changers! Did I forget anyone?
Oh, and we can't forget the "Hey Myron" relationship letters from my column in Southern Soul Magazine. That's gonna be a lot of fun. You'll have the chance to call in to the show and be a part of the discussion.
Yes, Memphis has its challenges. However, Memphis belongs to US! It's "our" city and "our" house. Now it's "our" time. I step into this new venture fully aware that Memphis has a lot of great things to offer and I'm eager to help us do a more complete job of sharing those things with each other and the world as well.
Let's face it. Too many of us have forgotten where we came from. We've forgotten the about the impact that Memphis has made on music. We've forgotten the impact that Memphis has made on entertainment. We have forgotten the impact that "our" house has made on the world. Now it's time to remind ourselves and the world who we are.
We are Memphis!
So get ready for two hours of entertainment, information, enlightenment and all things Memphis. Join me on Sunday for the first show! My special guest will be comedian Caszell Williams and 15-year-old R&B sensation Serenity, both from right here in Memphis.
Emissaries of Memphis Music
Speaking of Memphis and its music influence, the Memphis Music Commission presents the Annual Emissaries of Memphis Music event Thursday March 12th at the Kroc Center. The Emissaries of Memphis Music event spotlights our local creative heroines and their career accomplishments. These individuals not only include musicians, singers and songwriters but others who have played an important part in introducing Memphis music to the world such as medical, legal and other support personnel as well. The proceeds from this event benefit the Memphis Musicians Healthcare fund which provides free access to medical care for Memphis musicians.
This year's honorees include Tracy Bethea Program Director for 95.7 WHAL, Carol Rakestraw of the Rudi E. Scheidt School of Music, singer and songwriter Sandy Carroll, Dr. Nance Chase, gospel singer Michelle Prather,Yvonne and Lorraine Mitchell of Royal Studio and Pat Mitchell Worley, host of the Beale Street Blues Caravan radio show. General admission tickets are on sale now for $50. You may get more information at www.memphismusic.org.