An evening with Ledisi, Raheem Devaughn & Leela James
Concert Review: Three top-notch performers show out as promoter Fred Jones delivers again.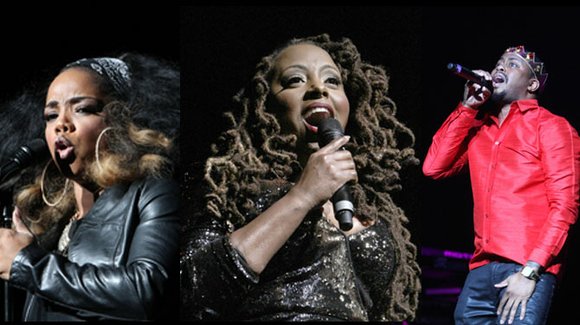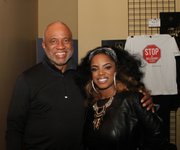 I had the pleasure of checking out the Ledisi, Raheem Devaughn and Leela James concert at the Orpheum Theatre on Saturday. Fred Jones, founder of the Southern Heritage Classic, promoted the concert and – as always – delivered a slam dunk.
The show opened with Leela James, who is riding the wave of her fifth studio album, "Fall For You." Nominated for a Soul Train award, James showed her true talent and vocal range during a flawless performance. Featured on the second season of TV One's "R&B Divas LA," James kicked off an evening of audience engagement talking and toying with members of the crowd during her performance.
Raheem Devaughn, who is definitely one of my favorite recording artists, came out with a crown on his head, and then showed he was worthy of being king for the night. Many of Devaughn's songs reflect an appreciation and respect for women and he delivered a strong performance of them. He told the crowd of his LoveLife Foundation, which he uses to address several causes, including domestic violence. Audience members were encouraged to make a donation and take a photo with him.
Ledisi did what stars with one stage name do – she brought it. Rolling out hit after hit, that incredible voice was in full effect. The crowd seemed to particularly love the humor she showed while sharing stories associated with her songs.
My grade is A-plus for the artists and the promoter.