Quit yapping and get involved, activists say
Community leaders call for faith-based institutions to do more in Memphis.
Tony Jones | 6/25/2015, 2:10 p.m.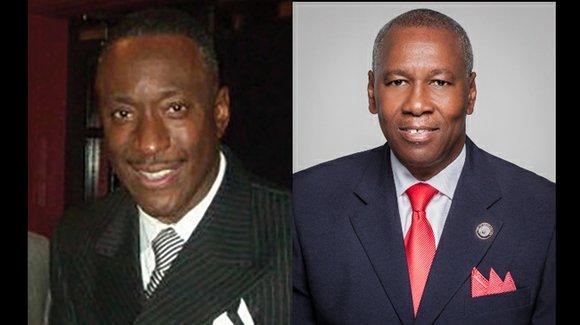 If it seems to you that the African-American community in Memphis is far too often at the center of bad news, SCLC Memphis Chapter President the Rev. Dr. Dwight Montgomery has a suggestion to help change it – get involved.
"There are at least 2,000 faith-based institutions in the Memphis area. If just 10 percent of them would go out in the neighborhoods with reachout activities, it would minimize crime in many areas. The problem is we are still reactionary instead of visionary," he said.
Montgomery offered the suggestion as he discussed hot-button topics such as the recent mass murder in Charleston and a group of Memphis teens mobbed up and stomping on cars in Wolfchase Mall.
"The first thing that came to my mind when I heard about the shooting in Charleston was how Dr. (Martin Luther King's mother was killed by a stray bullet while sitting at the church organ," Montgomery said. "We obviously can't eliminate crime, or racism. All these things are due to what Apostle Paul referred to as the evil days. Of course, that's my opinion as a pastor and a community servant, but just sitting around talking about it is not the solution."
To offer a start, SCLC is partnering with fellow activist organization Freedom From Unnecessary Negatives (FFUN) for a summer-long series of Peace and Unity rallies hoping to connect citizens interested in learning how to create positive change.
"We had a very successful first event in the Foote Homes this month," said Montgomery. "We are confirmed to be at Southside Park in July, and at Lewis B. Davis Park and Annesdale in August."
The plan is to hopefully reach directly to the pulpit this fall. Montgomery says he has the support of the Memphis Baptist Ministerial Association to teach a class at the group's annual institute meeting in hopes of getting more pastors to go out into the streets.
Schedule for September at the New Salem MBC on Parkway, the class is called The Church Confronting Youth Violence and will be open to clergy and citizens. The registration process will be announced later this summer.
"We're going to have former gang members there, representatives from the District Attorney's office, the police department and others. The goal is to give a charge to the faith-based community to do something instead of just talking."
F.F.U.N.'s founder Stevie Moore said people may think the each-one-teach-one concept is naïve, but he's seen it work everyday.
"We're not just there for entertainment purposes," Moore said. "The rallies are informative, and we have to give the kids something to do instead of just roaming around and looking for trouble. The more we keep our children engaged, the less opportunity they have to find trouble," he said.
And the beauty of it is that we don't just show up when something happens, we're trying to bring hope that will have an impact in their everyday lives. You say kids need something to do, help us give them something to do. Become a mentor."
The rallies are very educational at the root, Moore says.
"For instance, we have several judges committed to attend. Did you know that kids from many of these areas have never seen a judge and have no concept that they are people that have jobs and families?"
According to Moore, there is a great community need to break down idleness and perceptions.
"People always like to complain, so when people criticize that a rally isn't good enough, I ask them 'Well, what can I help you do?' They get quiet real quick. Instead of another pair of shoes, get your friends and neighbors together and throw your own.
"I see it like a making a cake," said Moore. "I got flour, you got sugar, we have to go find someone with eggs and milk. If you don't have anything to bring to the table but your mouth, be quiet and let us doing the work try to bake the cake and feed somebody."