NNPA and TSD ready for the future
TSD earns youth honors, lands on board of directors at annual conference
TSD Newsroom | 6/25/2015, 1:52 p.m.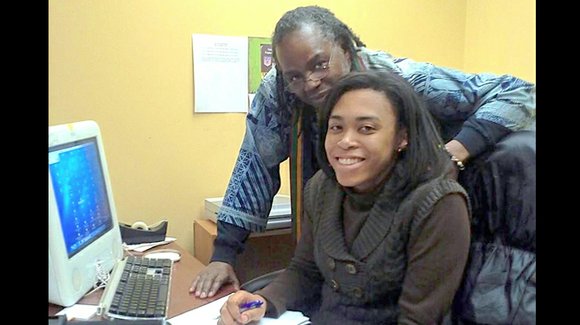 The New Tri-State Defender was solidly aboard as the 75-year-old National Newspaper Publishers Association (NNPA) made a decided turn toward the future during its annual conference held in Detroit last week.
"Empowering a New Generation of Leadership" was this year's theme. Reflecting that objective was the election of Denise Rolark Barnes, publisher of the Washington Informer, as chair of NNPA, a federation of more than 200 African-American newspapers. A second-generation publisher, Rolark Barnes will lead a mostly-female executive committee.
Elected to the directors-at-large was Bernal E. Smith II, president and publisher of The New Tri-State Defender, which earned first place finishes in two youth-focused categories: Best News Story/Aspiring Journalist and Best Youth Writer (ages 16-23).
"It is great that TSD was recognized at this year's annual NNPA conference where the organization was celebrating 75 years of information and impact. It was even better that we were recognized for excellence in the areas of developing the next generation of journalists," said Smith.
"Dr. Karanja A. Ajanaku our executive editor has worked with Brittney Gathen for over a year now as a regular intern and she has been a phenomenal student of the craft. They both deserve recognition and credit for The New Tri-State Defender winning first place for Best News Story by an Aspiring Journalist and Best Youth Writer. The awards are also a testament to our commitment to engage young people and provide a platform by which they can not only develop but have their voices heard. Brittney has become a talented writer and has a bright future ahead of her."
Gathen, a student at The University of Memphis, said, "Being an intern with The New Tri-State Defender has been a great learning experience, and I would like to thank Dr. Ajanaku, Mr. Smith and all the TSD staff for working with me and helping to shape me as an aspiring journalist."
An NNPA intern during the 2015 Black Press Week, Gathen called the time spent in Washington, D.C. "an unforgettable and enjoyable experience. TSD and NNPA have provided me with valuable experiences and tools for a successful journalism career, which I will continue to pursue."
Gathen also noted to other keys to her successful start down the journalism path. "Also thanks to my parents for always supporting me and to God for blessing me," she said.
The story that netted the Best News Story honor ran under the headline "From Mammy to Michelle Obama: The evolution of the perception of African-American women." The package of stories that earned Best Youth Writer honors included one that focused on students involved in the discussion with then-U.S. Atty. Gen. Eric Holder during his Memphis visit.
"In working with Brittney I've tried to do no more than was necessary to allow her to shine," said Ajanaku. "Editors are like teachers, they learn during the process. I am thankful for the lessons I learned along with Brittney."
It is an honor, said Smith, to serve on the NNPA Board of Directors.
"The opportunity to lend my gifts and talents to ushering in a new era of reach, relevance and impact for the Black Press is an invigorating proposition. I stand ready to go to work to create new revenues, relationships and reach for our member publishers while making sure that our voices are amplified to address the issues that continue to impact the black community."
Smith said he was confident Chairwoman Rolark Barnes "stands ready to take the reins from outgoing Chairman Cloves Campbell and, along with the newly elected board, take NNPA to new heights of success."
As a publisher, Rolark Barnes follows in the footsteps of her late father, Dr. Calvin W. Rolark.
"Since 1827, the Black Press has listened to and spoken for the African-American community," said Rolark Barnes. "The future looks bright for the team of publishers elected during our 75th anniversary convention in Detroit, Mich.; three of the new officers happen to be second-generation newspaper publishers.
"We are committed to fulfill the promises we made to our nearly 200 fellow publishers and we will work hard to propel the Black Press into dynamic 21st century media companies."
Also elected were: First Vice Chair: Karen Carter Richards, publisher of the Houston Forward Times; Second Chair: Francis Page Jr., publisher of Houston Style; Treasurer: Janis Ware, publisher, Atlanta Voice; and Secretary: Shannon Williams, publisher, Indianapolis Recorder.
Along with Smith, also elected to the directors-at-large was Larry Smith, publisher of The Community Times.