On Our Way to Wealthy: Inventions
Following through with your inventions can reap benefits in the marketplace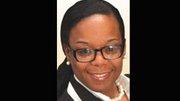 Most folks interested in starting a business look first to the traditional commonplace businesses of brick and mortar. But a handful of entrepreneurs think outside of the box and become the first to market with some of the most creative ideas for products and services.

Since few ideas are original, if you discover a product or service that does not exist currently, being the first to place it into the market can provide a great advantage. Here are a few of the most interesting products to market thus far this year.
Color Scribble pen
One imaginative business owner invented a color pen that can match its ink to any color or shade of any object. The Scribble pen has the nib on one end a scanner on the other. The scanner captures the color when contact is made and an RGB value is identified. Inside of the pen, the ink is mixed to match the RGB value. The artist or user may then use the pen with the color that was identified.
Solar backpacks
The school children of South Africa have many needs in order to become highly educated. However, one company has created a solar backpack that not only serves as a tool to carry books, but also provides a light for 12 hours at night for continued reading and studying.

Drones to the rescue
Drones are one of the hottest, newest tools on the market and are well on their way to mainstream purposes. The use of drones appears to be many. From personal to commercial use, the surface has yet to be scratched as to drone use. Videographers have added them to their arsenal of tricks. But one aggressive medical company is seeking to use it for healthcare. One pharmacy in San Francisco is poised to use it for prescription delivery. Another company is working to have drones serve as an extension of an ambulance's equipment. With the capability to get there faster than any on-the-road vehicle, a drone could supply equipment and video or intercom instructions via paramedics for the proper use of the equipment while an ambulance is in route. This could save valuable time and lives.
Finger Reader
The blind community has Braille for reading. But many books have yet to be translated with Braille. But the Finger Reader initiative from MIT allows an impaired reader to scan text and it reads it out loud. This technology could prove to be revolutionary in the visually impaired world. A whole world of books would be opened to this community. MIT, which is no stranger to innovation, is definitely on to something big.
Wearable technology
From mood rings to step trackers and heart monitors, wearable technology is evolving rapidly. Navigate Paris has created a jacket that has a built in navigation system. As a tourist trying to find your way in a foreign country, it can be a challenge. But with embedded sensors in the jacket, it allows the tourist to navigate Paris without searching cell phones or maps, which makes sightseeing safer. The jacket syncs with a smartphone and the destination entered into the phone app. Wearable technology is here to stay and will become more commercial as the industry continues to grow.