Incumbent, challengers spar at women-centered session
Forum focused on images important to women voters.
Wiley Henry | 7/30/2015, 11:57 a.m.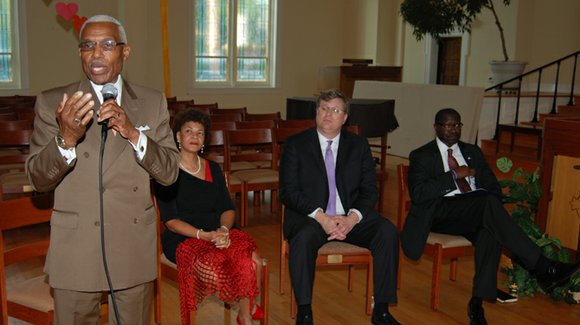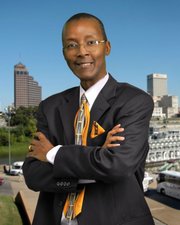 The mayoral forum hosted by a coalition of women Tuesday evening at First Congregational Church was an ideal setting for mayoral candidates to flex their muscles in advance of the Oct. 8 municipal election and to layout the framework for the job of mayor.
Mayor A C Wharton Jr., Councilmembers Harold Collins and Jim Strickland, and former Memphis City Schools board member Dr. Sharon Webb, took advantage of the opportunity to discuss their platform and relay to the audience why voters should send them to City Hall.
The Memphis Area Women's Council, the Coalition of 100 Black Women, the Shelby County LINKS, and First Congregational Church sponsored the forum.
Issues particularly germane to women were topics – such as gender-based violence, crime and safety, access to good paying jobs, police brutality and an increase in both the minimum wage and the percentage of contracts awarded for women and minority-owned businesses.
The panelists asked pointed questions during the 90-minute forum. The audience also submitted questions. Strickland and Collins, however, veered at times while responding to questions to hammer at Wharton's record.
When each candidate was asked what his or her administration would do to provide emergency shelter for transgender individuals, Wharton explained the difficulty of finding temporary shelter for women and women with children.
"It's difficult for a single woman to get shelter," said Wharton, noting that his administration has already pulled together agencies that deal with homelessness. "We will continue to work to expand funding for the transgender, any population."
Collins saw a window of opportunity to lambast Wharton, asserting that he did not provide adequate housing for women when he served seven years as mayor of Shelby County and six years in his current role as Memphis mayor.
"When we continue to say 'I'm going to look for the answer. I'm going to find the right people'…after 13 years, we should have had something by now," said Collins. "That to me is not effective leadership."
When the candidates were asked about bringing more women into their administration, Collins said, "Every woman that's qualified, every woman that's certified, will get an opportunity to serve in this administration."
Next up was Strickland. He said there was no reason why the city shouldn't employ more female city directors. Of the 13, Janet Hooks, who heads the Division of Public Services and Neighborhoods, is the only female.
"As mayor, my administration will reflect the city, the population of the city," Strickland said.
Wharton explained that it's not a matter of getting jobs, but "making sure that women are in all critical positions." He pointed to the WIN (Workforce Investment Network) program and various boards and commissions that women serve on as achievements.
The question of domestic violence and improving safety for women prompted Strickland to bring up the Memphis Police Department's more than 12,000 unprocessed rape kits that were uncovered in late 2013. The city council, he noted, provided $2 million to begin testing.
Wharton didn't refute the price tag, but instead pointed to the Family Safety Center as a place of refuge for women. He did say, matter-of-factly, that "there is no excuse for domestic violence and sexual assault. Zero!"