What's Happening Myron? Legendary comic Paul Mooney coming to Memphis
Myron Mays charts the rise of Chuckles Comedy House in Memphis
Myron Mays | 7/24/2015, 3:27 p.m.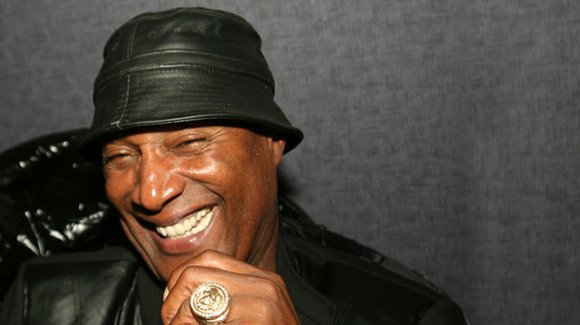 Memphis had been without a really strong comedy club for a few years. Sure, there were comedians making their way through Memphis at the various arenas and other venues. However, we never had a real comedy club to open and actually stick around for the long haul.
Chuckles Comedy House just may have figured out the right formula.
I was told once by Chuckles owner Mike Ware that a comedy club is only as good as the acts that come through it. So it's no surprise that Chuckle's has really been bringing in the big names.
Bruce Bruce, Sinbad and a string of comedy legends have brought their individual brands of comedy to Chuckles, located at 1770 Dexter Springs Loop in Cordova. This weekend, another big name legend – Paul Mooney – will grace the stage.
Some might not be familiar with Mooney outside of his "Ask a Black Guy" segment on the "Dave Chappelle Show." Here's a point of reference: If comedy icons Eddie Murphy, Redd Foxx, Bill Cosby and Richard Pryor were the Beatles, then Mooney would easily be the fifth member of the band.
Mooney is a big reason why Pryor reached comedy icon status. He either wrote or co-wrote much of Pryor's material, including "Bicentennial Ni*r" and "Live on the Sunset Strip." He even co-wrote Pryor's 1986 semi-biographical film "Jo Jo Dancer: Your Life is Calling."
While that alone is pretty legendary, Mooney's list of career achievements certainly don't stop there. In 1977, "The Richard Pryor Show" debuted on NBC and Mooney was the head writer. He gave quite a few young comics their first shot in show business, including Sandra Bernhard, Tim Reid, Marsha Warfield, Robin Williams and John Witherspoon…yes, the deliverer of the signature line "bang bang...bang bang bang" from the movie "Boomerang."
Over the years, Mooney logged a lot of material for a number of projects, including "Sanford & Son" and "Good Times" and was still writing for television in the late 80's and early 90's. His bold and "out the box" style of writing led him to become the head writer for the first season for the Fox's groundbreaking urban hit show, "In Living Color," helping to create such memorable characters as Homey D. Clown.
However, when you have a talent for creating such groundbreaking material, you're bound to be a little ahead of the game than most people, including your audience, and Mooney hasn't always found himself on their good side.
In 2005, he came under fire after performing a segment at the BET Awards where he made jokes about Diana Ross' 2002 arrest for DUI. He also joked about the death of her ex-husband Arne Naess Jr. 's mountain climbing death the year before. Ross was in the audience.
In 2006, Mooney was taping a segment for "Showtime at the Apollo" and was stopped in the middle of his act because of his criticisms of then President George W. Bush. He vowed never to perform at the Apollo Theatre again until he got a straight answer about why the plug was pulled on his performance.
It's not unlikely that some readers of this column have been offended a time or two by some of Mooney's jokes. But he's a comedian and comedians are supposed to be able to find humor in anything.
Although he still tours and performs regularly, Mooney's declining health has been a challenge. For my money, I'd say that anyone who is a fan of live comedy needs to come out to Chuckle's this weekend to see him do his thing.
Mooney will be performing the nights of Thursday, July 24 through Sunday, July 26. For more information, including tickets, visit Chuckles online at chucklescomedyhouse.com. 
(Got an event you'd like for me to cover or attend? Email at Myron@whatshappeningmyron.com.)