Why is Darrius Stewart dead? It's up to the TBI
The investigation of the fatal police shooting of the unarmed 19 year old is now in the hands of the Tennessee Bureau of Investigation.
by Lee Eric Smith, TSDMemphis.com | 7/21/2015, 10:27 p.m.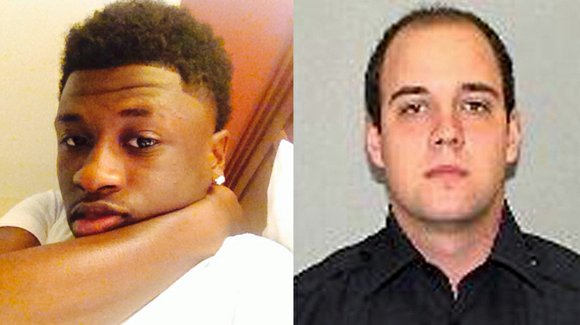 Whatever happened that led to a Memphis police officer killing a 19-year-old African American male during a simple traffic stop, the Memphis Police Department won't be investigating the incident.
Now it's up to the Tennessee Bureau of Investigation to determine what happened between Darrius Stewart and MPD officer Connor Schilling that resulted in the fatal shooting last Friday night (Jul 17).
On Monday, Shelby County District Attorney Amy Weirich announced that her office had turned the case over to the TBI. And late Tuesday afternoon, MPD identified Schilling, 26, as the officer involved in the shooting.
Also on Tuesday, The New Tri-State Defender asked MPD for a copy of the police report but was denied because state law forbids TBI from disclosing information about its cases. But in a national environment where several African-American males have died at the hands of police, there is outrage and a call for transparency.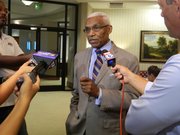 "Once the investigation is complete, I'll do everything in my power to get the information out there to the public," said Memphis Mayor AC Wharton Jr. at a Tuesday press conference at City Hall to discuss the incident. "Tell the people what happened, let the chips fall where they may. Justice has to be done, but in America people have a right to know what their government is doing."
Some of that disclosure came Tuesday evening when Memphis police identified Schilling as the officer involved in the fatal shooting. He has been relieved of duty pending the outcome of the investigation.
Ordinarily, MPD's Internal Affairs Division would handle the investigation. But with the racial sensitivity around African Americans and police nationwide, Memphis officials acted quickly in an attempt to ease concerns over how MPD would treat the case.
"If someone had been able to come in Sunday morning and to say precisely what happened, that either the officer was correct or Mr. Stewart was correct, that's different," Wharton said. "But we didn't have that. And against the backdrop of what's happening in our nation, we thought it was best to move quickly before there's a cry from the public."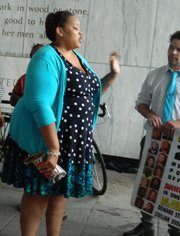 Minutes after the mayor's remarks, about 20 protestors waved signs outside City Hall, calling for transparency and more police oversight. And because it seems routine to question the character of these shooting victims, protestors cautioned against judging Stewart.
"Don't let Darrius be tried in the court of public opinion," said Tami Sawyer, a #blacklivesmatter protestor. "People are going to say all kinds of things about him – he was a thug, he was a bad person. There are a lot of things we don't know about what happened, but here's what we do know: Darrius Stewart was unarmed. And Darrius Stewart is dead. And the question that needs to be answered is why?"
Police said Stewart was a passenger in a car stopped by the officer for a headlight violation. Stewart was placed in the back of a squad car without handcuffs as the officer checked on two active warrants for Stewart from Iowa and Illinois, police said.