What's Happening Myron
Zo! and Carmen Rodgers coming to Brinson's Downtown on Aug. 6.
Myron Mays | 7/16/2015, 1:58 p.m.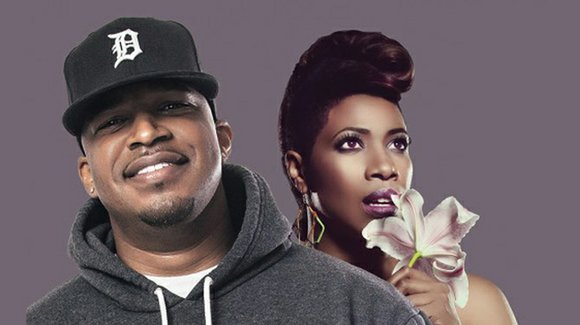 He may not be a really BIG name just yet, but all of that could very well be changing soon. Producer, composer, educator and Detroit-area recording artist Zo! is definitely on the move.
Zo! is currently touring with Carmen Rodgers and they both will be coming to Memphis on Aug. 6 at Brinson's Downtown at 341 Madison Avenue.
Growing up, Zo!, who was given the name Lorenzo Ferguson at birth, was influenced by a wide range of music styles, including the music of the The Isley Brothers and Earth, Wind, and Fire. His childhood passion was baseball and he even had aspirations of one day playing in the major leagues.
Music, however, took him in another direction. By the time he turned 11 he had taught himself how to play the piano. He continued to develop his skills as a musician and after his parents bought him a Proteus MPS keyboard and a Brother PDC100 sequencer he began delving into production.
With that foundation, Zo! has developed a production style that features multiple layers of thick instrumentation to shape his compositions. This is demonstrated on his most recent solo albums, "SunStorm" and "ManMade."
In addition to his solo products, he is the keyboardist and musical director for the Grammy-nominated group, The Foreign Exchange. He has also completed music work for the Cartoon Network Adult Swim animated series, "Black Dynamite" and is scoring an upcoming documentary on the history of soul music entitled, "Undeniable."
Rodgers, who has been described as a "lyrical psychologist," rocks lyrics that are straight to the point and certainly not sugar coated. She delivers them in a manner that takes away the sting of the bluntness. Her brand of soul, some say, is what happens when you turn happiness and heartache into melody. All this and more can be expected of Rodgers when she arrives in Memphis.
This is gonna be a spectacular show! It will be hosted by non-other than Myron Mays and Rhonnie B. "The Socialite." Tickets are on sale now! You can get yours at Eventbrite.com.
(To find out more information about Carmen Rodgers and to check out her album, "The Bitter Suite," visit her website at iamcarmenrodgers.com. More information on Zo! and his music can be found at zo3hree5ive.com.)