WHAT'S HAPPENING MYRON?
It's not too late to get in shape
Myron Mays | 7/3/2015, 1:11 p.m.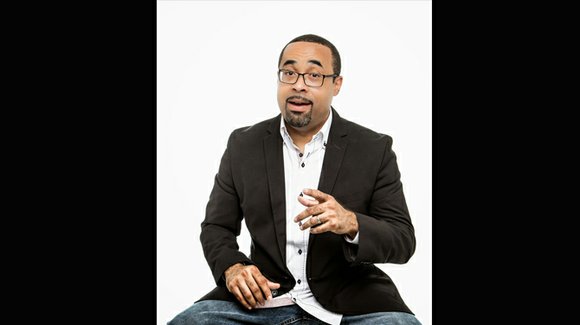 Yes! Summertime has begun. Don't you just love it? Schools out and children are everywhere. There's lots of barbeques and cookouts. Temperatures can be found consistently in the mid- to high-90's…on a daily basis!
But here's a question: how's your health? And by the way, how's that New Year's Resolution coming along? You know the one where you said you were gonna be "high school skinny" by June?
Didn't quite make it huh? Well, here's the good part – no one remembers it but you and I. And I most certainly would not rub it in. I'm pretty sure you'd still like to drop those extra pounds, wouldn't you? There's no better time than the present!
Fit Nation
If you like that heavy boot camp kind of a workout, Fit Nation Memphis could possibly be your total answer to your routine. They have workouts on Mondays, Wednesdays and Saturdays. Then every first Saturday at 10 a.m. they have their monthly Weigh In and group workout at McFarland Community Center at 4889 Cotton Road.
You can weigh in, get your measurements and start working out for the month. Then next month, you come back to check your progress, and if you have lost a lot of weight and inches, you could win the prize for being the "biggest loser." Become a member of Fit Nation by looking them up on Facebook under "Biggest Loser Memphis!"
Zumba with David Sancocho
Zumba is a fun way to drop the pounds. And if you don't already know, it's an aerobic fitness program featuring movements inspired by various styles of Latin American dance and performed primarily to Latin American dance music.
David "Sancocho" teaches a class about three times per week, so it's easy to fit into your schedule. It's so much fun that you'll almost forget that you're actually exercising. Admission is $5 per class. You can check him out on Tuesdays at 6 p.m. at the CLC at White Station located at 1106 Colonial Rd. and at 6:30 p.m. on Wednesdays at St. Luke's at 480 South Highland, where there also is free childcare.
Memphis is a running city!
If you like to run or wanna just start running at some point, you're in the right city! There are at least three running groups you might be of interested depending on who you are that is!
The various running groups active in the community include "Sisters in Motion," as well as local chapters of the running groups "Black Men Run" and "Black Girls Run."
One you're ready to start running, you're probably wondering, "Now, where am I gonna start running?" Well, did you know there is a 5k race almost every week in Memphis? Sometimes two! Sometimes on the same day! In short, there are plenty of opportunities to hit the trail.
The Memphis Runners Track Club is linked to more 5k races in the city than any other single source. You can keep up with all of the latest 5k information by visiting them at Memphisrunners.com.
If you're looking to get your health in order on a long term basis, I urge you to get out and discover some of these great ways of getting and staying fit. You only get one life to live. Let's make it a healthy one.
After the workout
Crew LoVe
On Friday July 3, it's Crew Love at the elegant and eclectic Love Nightclub at 7144 Winchester Rd. Doors open at 10 p.m. There will also be a special guest DJ on the state-of-the-art patio!
IceSomeDown Saturdays
This Saturday night, it's the July 4th edition of IceSomeDown SATURDAYS at the Ice Bar & Lounge. Enjoy music by DJ Tim Bachus. Doors open at 8 p.m. Admission is free for everybody until 9 p.m. The Ice Bar is located at 4202 Hacks Cross Rd.
Summer Jam at Brinson's"
The Summer Jam Artist and Producer Showcase is Sunday, July 5th, at 6 p.m. at Brinson's at 341 Madison Ave. This is a free community event featuring hip-hop performances and networking.
(Got an event you'd like for me to cover or attend? Email at Myron@whatshappeningmyron.com.)