Paving the way to the NBA
There are well over 6,000 sports agents in the U.S. and Travis King of Memphis is a rising star.
by Howard Robertson and Larry Robinson | 7/2/2015, 3:19 p.m.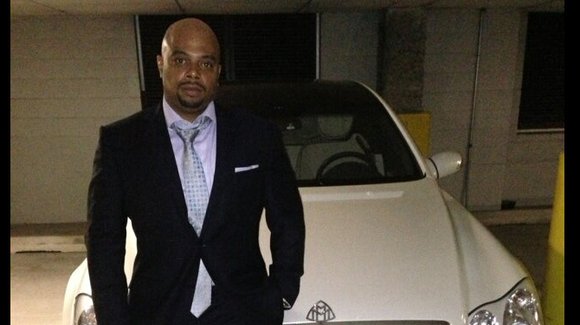 All too often, we look but really don't see. We see things and people as they are but don't know or see (as they sing in church) "how they got over." A case in point is the 2015 NBA draft.

A great many basketball fans watched it. Among the happy people present that night when a player's name was called, beyond his family, friends, coach and other newly (or soon to be) minted millionaire player peers…is his agent. Did you notice?
During the 14th pick in the first round, you probably missed the bald guy with the big smile that congratulated guard Cameron Payne who's going to the Oklahoma City Thunder. Then later in the second round during the 53rd pick that sent center Satnam Singh to the Dallas Mavericks, here's this same guy again. Elation and celebration were very much in order because getting to the NBA is the fulfillment of childhood dreams and the culmination of lifelong journeys.

But who's this guy?

Lawrence Travis King is the bald guy's name. He is VP of Basketball for Relativity Sports. He is a certified NBPA (National Basketball Player Assoc.) representative. He is their agent. He helped guide them into the NBA. Without Travis' keen eye for talent, his relationships and charismatic communication skills both Singh and Payne's NBA journeys could have been much different…if at all.

At 7'1" and 290 lbs., Satnam Singh from the state of Punjab in India is the first player from India ever drafted into the National Basketball Association. He is often compared, considered and hoped to be India's version of Yao Ming, but even after coming to America and spending time training at the elite IMG Basketball Academy in Florida, he was still considered a long-term project by most NBA teams. But size absolutely matters in the NBA.

The size of the player, the size of the school and conference they come from and, of course, the size of their stats all matter. Payne didn't necessarily impress in most of those categories. At a little over 6'1" and 180 lbs, Payne, although considered slight by NBA standards, was good size for a point guard in high school, especially at Lausanne Collegiate School – the tiny, east Memphis private school.
Payne was not recruited by the University of Memphis and other major colleges because he was not in the Top 100 recruiting rankings. U of M head coach Josh Pastner went with Nick King (#7), Kuran Iverson (#41) and others. So Cam Payne goes to Murray State (Ky.) and makes a name for himself in the unheralded Ohio Valley Conference. He finishes his sophomore season by leading his team to a conference championship, the NCAA tournament and with the third highest offensive rating of everybody in NCAA basketball. But that was against perceived subpar conference competition.
Travis King is their common denominator and their guide. Nearly every young player playing organized basketball wants the NBA. But it's another thing altogether for the NBA to want and be willing to pay royally for the player. That's what Travis does.